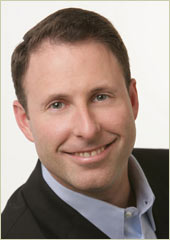 Jeffrey
Housenbold
President and Chief Executive Officer
As Shutterfly's President & CEO, Jeffrey Housenbold drives the strategic direction and growth of Shutterfly.com, TinyPrints.com, WeddingPaperDivas.com and Treat.com. Jeffrey is a new-media visionary with a successful track record of building online consumer franchises by artfully combining commerce and community. His leadership and vision are the driving force behind Shutterfly's industry leading transformation into a personal publishing and multi-brand company by giving consumers the tools to share their personal stories. Jeffrey leads a talented executive team who is focused on the growth of Shutterfly's global customer base, the development of robust technology platforms and the creation of innovative products and services. Under Jeffrey's leadership, Shutterfly was named one of the Top 25 Mid-Sized Companies to Work For in 2010. In June 2006, Jeffrey received the Ernst & Young Entrepreneur of the Year® Award in the Retail and Consumer Products category for the Northern California region, and in January of 2012, Jeffrey was named Visionary of the Year by Photoimaging Manufacturers and Distributors Association.
Previously, Jeffrey was Vice President of Business Development & Internet Marketing at eBay, where he managed customer acquisition and retention. At eBay he also held positions as Vice President & General Manager of its Business-to-Consumer Group and Vice President of Mergers and Acquisitions. Formerly, Jeffrey held senior management positions with AltaVista, including Vice President & General Manager, and was the Chief Operating Officer of Raging Bull, the award-winning community finance portal. He also served as Vice President of Corporate Development at WinStar Communications and as Manager and Co-founder of Accenture's Media & Entertainment Strategy Group.
Jeffrey earned his MBA from Harvard Business School where he was a Dean's Fellow; and his undergraduate degrees, with High Honors in Economics and Business Administration, from Carnegie Mellon University where he was a Presidential Scholar.
In addition to serving on the Board of Directors of Shutterfly, Jeffrey also serves on the Board of Directors of Caesars Entertainment, the world's largest casino entertainment company; Clover, a mobile payments company; Digital Chocolate, a publisher of social and mobile games; and the nationally recognized Children's Discovery Museum of San Jose, one of the ten best children's museums in the country.
Jeffrey is the co-author of The Shutterfly Guide to Great Digital Photos, an instructional book published by McGraw-Hill on the essentials of digital photography and managing images. He is an avid photographer with his Canon 5D Mark II, and spends his weekends capturing the special moments created by his wife and their three sons.