Berry Branch Gift Tag
My saved projects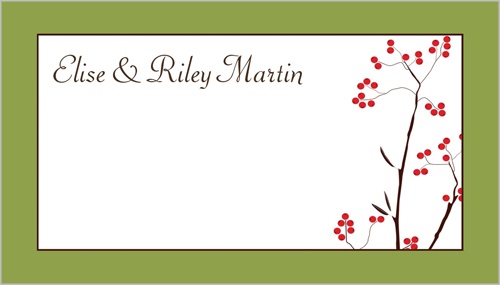 Gift Tags pricing
Item
Price
Set of 25 Gift Tags
$15.00
Envelopes are included
Shipping & handling
not included
Special offers
Feel the tranquility of a Japanese garden with this gift tag. A moss-green border frames a delicate graphic of berry branches. Corresponding invitations, thank you cards and address labels are also available.
Paper:
110 lb premium cardstock
Mail Options:
Send back to me
© 1999-2013 Shutterfly, Inc. All rights reserved.