Sweet Seal Save The Date
My saved projects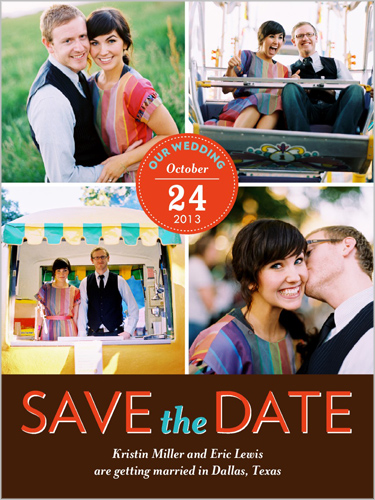 4.25x5.5 Stationery Card pricing
Cards
Price
(per card)
12

$1.49

$1.04

25

$1.39

$0.97

50

$1.29

$0.90

75

$1.20

$0.84

100

$1.09

$0.76

125+

$0.99

$0.69

Envelopes are included
Shipping & handling
not included
Special offers
Make sure they mark their calendars with this stylish Save the Date card. Just add a photo and your nuptial details.
Type:
Flat Stationery Card
Size:
4 1/4 x 5 1/2 inches
Paper:
110 lb premium cardstock
Mail Options:
Send back to me
© 1999-2013 Shutterfly, Inc. All rights reserved.