Mister Penguin Gift Tag
My saved projects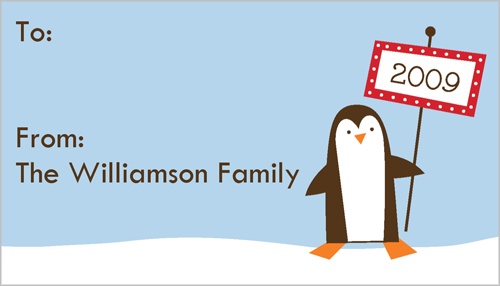 Gift Tags pricing
Item
Price
Set of 25 Gift Tags
$15.00
Envelopes are included
Shipping & handling
not included
Special offers
Mister Penguin is here to bring all your friends and family good cheer. It's a gift tag that's sure to leave everyone smiling. Corresponding holiday cards, address labels, and thank you cards are also available.
Paper:
110 lb premium cardstock
Mail Options:
Send back to me
© 1999-2013 Shutterfly, Inc. All rights reserved.