There is no question that digital cameras are a great advance in the field of photography. They've made taking pictures easier and less expensive. However, developing your digital pictures can be costly and time-consuming if you plan to undertake the process yourself.
Developing Digital Pictures at Home: Costly & Difficult
Developing digital pictures at home is a costly and difficult business at best. First of all, you need the right equipment. A photo quality printer, professional printing paper and ink, and the proper software are all necessary for developing digital pictures at home. Also, and most importantly, you need the time and the expertise. Even if you have all these things, there is no guarantee that developing digital pictures yourself will get you the results you're after. As you may know, it's very disappointing when you take the time to set up a special shot, or take pictures of a once in a lifetime event, only to have your at-home-developed pictures turn out less than perfect.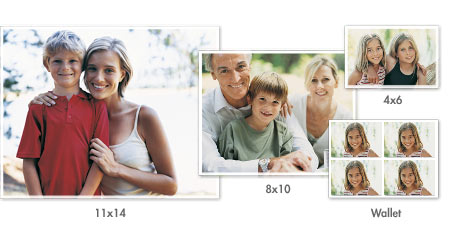 Shutterfly takes the hassle out of developing digital pictures. All you have to do is open a free Shutterfly account and send us your digital pictures. Then you can choose which pictures you want to print in a variety of print sizes to suit your needs. We take care of the developing and printing process and mail your film-quality prints directly to you. With Shutterfly, you only pay for the prints you order.
Shutterfly also makes it easy to share your digital photos with family and friends. Take advantage of our expertise in developing digital pictures by having us make the prints you want to send to your loved ones. You can even add personal messages to the back of your prints. We'll mail those chosen prints directly to your friends and family if you want.
We also offer free online photo sharing, meaning whoever you want can view your pictures and pick the ones they want to have printed. We even send out e-mails inviting those people to view those pictures.
Developing digital pictures does not have to be a hassle. Let Shutterfly help you get quality digital pictures you want to share.
At Shutterfly we offer many more options for developing digital pictures than simply making them into prints. Whether you want to display your photo in a frame or on a T-shirt, Shutterfly has the tools you need to create personalized photo merchandise. Taking a great photo is one thing. Figuring out the perfect way to display that photo is something else entirely. See the many ways that Shutterfly can help you display your digital pictures.
Developing digital pictures does not have to be a difficult process. At Shutterfly we are dedicated to taking the hassle out of developing digital pictures. All you have to do is take the picture. We'll take it from there.