Store your Digital Photos Online with Shutterfly
Taking good digital photos is relatively easy. Organizing them and making sure they are safe is another matter entirely.
A great solution to this problem is to store your digital photos online with Shutterfly. When you store your digital photos online, your digital photos are kept safe in your personal Shutterfly photo albums, which allows you to organize them and to include photo information and captions. Once the photos are in your Shutterfly account you can make prints of the digital photos you select and mail them to your home or to friends and family. Storing your digital photos online also allows you to share them with others, without any inconvenience.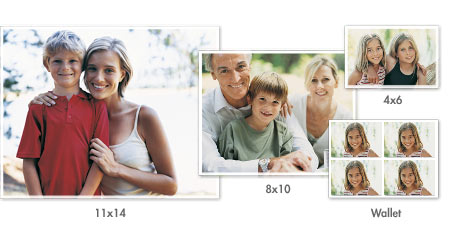 Shutterfly is not just a place to store and organize your digital photos online. We also offer ways for you to enhance the appearance of your photos. Using Shutterfly's services you can correct red-eye, or crop unwanted elements. You can also add effects to your digital photos online like borders or color enhancements. You can also print your digital photos in a variety of sizes. Whether you want a picture for your wallet or to hang on the wall, we have a print size that will suit your needs. Ordering prints is easy. Simply select the digital photos online that you want printed, tell us how many prints you want and where you want them sent. You may also allow family and friends to view your digital photos online and select the prints they want. Instead of waiting until you send the annual Christmas newsletter or school picture, you can give your family and friends access to your digital photos online, so they can select the pictures they like best. Whether it's Grandma in Miami looking for the latest photos of her grandson's first birthday, or Uncle Bob in Boise who wants the perfect graduation snapshot, your digital photos can be shared instantly. All it takes is a computer and access to the Internet.
Storing your digital photos online with Shutterfly is a convenient way to keep them organized and available. Shutterfly also offers options for showcasing your photos. From calendars to cards to mugs and photo books, we offer a variety of ways to display your treasured photos. Photos and photo-imprinted items also make great gifts. Shutterfly will create the gift and send it to the intended recipient with a gift note, and you will never have to leave the comfort of your home. To see what we can do with your digital photos online, please visit the Shutterfly Store. Storing your digital photos online is just the beginning of what Shutterfly can do for you.