Share Your Favorite Pictures with a Free Online Photo Album
Almost everyone is familiar with that box, lurking in a closet or tucked in a drawer, which contains all the photos someone is going to put in an album "someday". Many also have digital cameras full of pictures that will be printed "someday". Unfortunately, someday almost never comes, and the photos stay in the box or camera and the photo album stays empty. At Shutterfly we think someday should be today. Our service allows you to quickly and easily create online photo albums which you can share with all your family and friends. Shutterfly offers you the ability to create multiple online photo albums. Use your online photo albums to preserve the memory of a great vacation, document the growth of child through the years, or to organize and share pictures of a special event.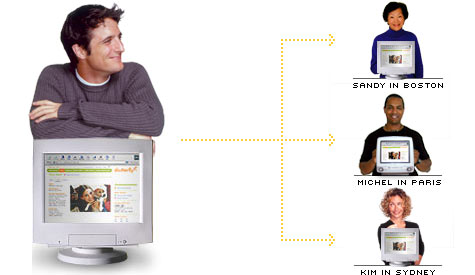 Creating online photo albums with Shutterfly is easy. The first step is to sign-up for a free Shutterfly account. Once your photos are uploaded to your Shutterfly account, you have many options for creating your online photo albums. You can choose the photo to use as the cover of your album, and Shutterfly allows you to enhance your online photo albums with notes and captions. Online photo albums may also be viewed as a slide show. Shutterfly's service allows you to create free online photo albums; there is no charge for organizing, storing or viewing your photos.
Shutterfly's free online photo albums are a great way to share memories with family and friends. Shutterfly can send out e-mail invitations for you inviting family and friends to view your personal online photo albums. If those who view your personal online photo albums wish to print some of the pictures, they can easily order the ones they want. The cost is affordable, the process is simple, and the memories last a lifetime. Storing your pictures with Shutterfly also allows you to take advantage of our wide range of options for enhancing and printing your photos, including photo books. To see what you and Shutterfly can do with your photos, please visit the Shutterfly Store. Get your memories out of the box or digital camera, printed, and in online photo albums where others can enjoy them with help from Shutterfly.