Sometimes a picture just needs a little help. Although many of us aspire to be Ansel Adams or Annie Leibovitz, few of us actually have their talent. So the pictures we take don't always come out as perfect as we'd like them to be. Online photo finishing with Shutterfly allows you to smooth over the little imperfections that can occur. When you use our online photo finishing services, you get your pictures online and then correct the problems using our enhancement tools. This process allows you to view your original picture and the picture after you've made your changes. Using online photo finishing is simple, and the result is often a better, more attractive photo.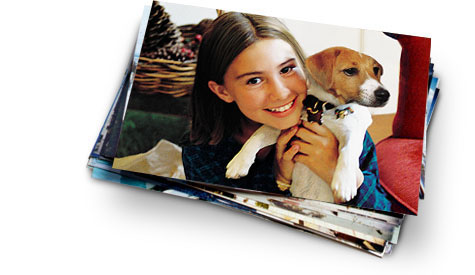 Photos are precious memories and, at Shutterfly, we treat them that way. We want you to have the best photos possible, so we offer the online photo finishing tools needed to make your photos the best they can be. One online photo finishing tool we offer removes red-eye from your photos. Another tool allows you to crop unwanted images out of your pictures. We also offer online photo finishing tools that allow you to add borders and photo effects to your pictures. Think your color picture would look better with a sepia tone? With online digital photo finishing, that effect is only a click away. Our online tools allow your pictures to be the best they can be. Precious memories deserve to be preserved at their best. Shutterfly's online photo finishing services offer you the opportunity to share your treasured photos with family and friends, knowing those photos are the best they can be.
With Shutterfly you can purchase prints to send to others, or make those pictures available online so your family and friends can purchase the prints they like best. We also offer ways to make your photos into unique custom photo gifts. A personalized gift featuring a photo that is special to you is unique and memorable. From T-shirts to tote bags, mouse pads to coffee mugs, Shutterfly offers ways to create one-of-a-kind gifts using your photos. To begin creating your special photo gift, visit the Shutterfly Store.
A photo may not be the biggest investment you ever make, but it can be one of the most precious. When you take a picture, you want it to look great. Shutterfly's online photo finishing and printing on Fuji Crystal Archive paper can help make this possible. A photo captures a memory, and we know you want your special memories to last long into the future. At Shutterfly, we're dedicated to doing everything we can to put your treasured images in their best light. Learn about our member benefits today.