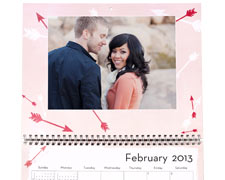 Start on any month. Personalize dates with a photo and text. Perfect for birthdays and more. Choose from 31 designs.
For the home or office. Built in easel for easy display just about anywhere. Choose from 26 designs.
The year at a glance is even better with favorite photos. Choose from four unique designs and show off up to 8 photos.