What customers have to say about our Stickers
January 24, 2019
Turned out Great!
"I had made some labels with my various forms of contact info. I decided that if the print was diagonal, it would show up larger. So I wrote out the info on several lines, then turned that into a .jpeg format. I was happy to find that the print was centered perfectly & no print ran outside or off the labels, and was very clear to read."
January 23, 2019
Just what I wanted
"Very good quality and came earlier than expected. Love them! Good price too."
January 23, 2019
Cute stickers
"Stickers of my kitty. Fun for teens."
January 14, 2019
Just Lovely!
"A nice elegant look. Customization is convenient However, I did not receive my free new user items. Please make sure my account is secure. I am a good customer and there are some recent errors that have never been experienced before. Thank you."
January 14, 2019
Beautiful
"These stickers are so nice but only the sale price makes them affordable."
Create Your Own Unique, Colorful Baby Stickers
Planning for the arrival of a baby can be fun and exciting. You're not only welcoming a new addition to your family, you've also got the task of announcing and celebrating this joyous occasion with your friends and family. Shutterfly has millions of great gifts and accessories to help, including beautiful baby stickers customizable with your own photos, color choices, and fonts.
Gorgeous Designs That Are Easy to Personalize
Just like with all our other custom-made products, your baby stickers can be fashioned using our step-by-step online design center and templates. Harnessing the simplicity of pointing and clicking, you can upload your favorite high-resolution photos with ease, or choose from hundreds of beautiful images available in our free art libraries. Depending on the template you pick, you can also change up the colors and fonts on your stickers. Whether you want a one-of-a-kind sticker or you need something that's quick and easy to personalize, our selection of baby stickers is perfect for all your projects.
Shutterfly Lets You Get Creative
Stickers are always a great addition to your cards, letters, and invitations. For that baby shower you're organizing, add a touch of quirkiness to your invites with a special baby sticker on the back of the envelopes. If your little one has already arrived and you're holding a baptism or christening celebration, a personalized sticker is also a great addition to invites. Even if you're arranging a birthday party or summer pool party for your older children, the right sticker can look cute and charming on the envelope.
Of course, your creative spirit doesn't just stop at stickers. With personalized calendars, cards, wall prints and home décor items, Shutterfly is the perfect place to indulge your party, decorative or gift ideas. With a wide range of products at your fingertips, you'll always find something unique that brings you, your friends and your family joy.
Related Products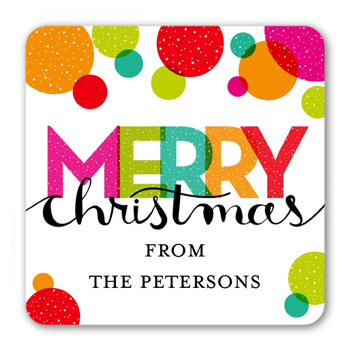 Bright Merry Bubbles Personalized Stickers. Sealed with a smile. These stickers are a great way to add a personalized touch to your greetings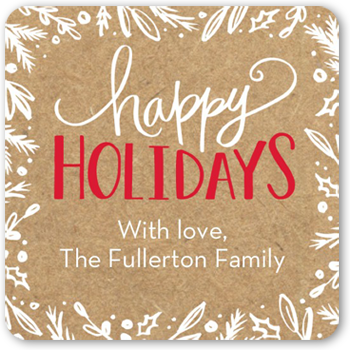 Festive Bordered Foliage Personalized Stickers. Sealed with a smile. These stickers are a great way to add a personalized touch to your greetings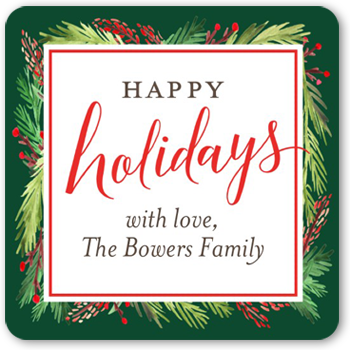 Happy Bordered Foliage Personalized Stickers. Sealed with a smile. These stickers are a great way to add a personalized touch to your greetings