What customers have to say about our Address Labels
"VERY CUTE"
January 26, 2019
Delightful!
"I love the delicate design and lavender color."
"Pretty lables"
"Can't wait to use these cute adress lables!"
January 23, 2019
Love these labels!
"Cute labels, easy to read, fun to make. I have bought several different types now and love them all! Great gifts for grads, new babies, newlyweds, housewarming presents...you name it!!"
Blue Address Labels
When it comes to planning a wedding, your mind can easily be pulled in dozens of directions at once. There are so many things to plan and arrange, including delicious catering services, décor, and the all-important venue. As important as it is to make sure the biggest details are all squared away, it is also important to make sure the little details don't get completely overlooked in all the excitement. Your wedding announcements are one of those small, but immensely important details that you should pay special attention to in the months leading up to your wedding. Here are a few of the most common wedding invitation faux pas to avoid.
1. Don't Put "NO Children" on Announcements
Specifically stating "no children" on your announcements comes across as rude and uncouth. Instead, address the inner envelope that accompanies each wedding invitation to those who are invited to attend. For example, if you want Bob and Julie to come without bringing their children, address their inner invitation envelope to only them and no one else. If you address the envelope to "Bob, Julie and Family", you are essentially sending them permission to bring whomever they want to bring from their immediate family.
2. Don't List Alcohol Details
There is no need to list alcohol details on your invitation. It is not pertinent information and it shouldn't affect who does or does not attend your celebration.
3. Don't Hand-Write Your Return Address
No bride-to-be has time to hand-write her return address on every single envelope. You will have big enough challenge on your hands filling out the recipient addresses, so save yourself some time by purchasing silver or blue address labels for your wedding announcement envelopes. Add personalized postage stamps to your envelopes to add a surprising touch of charm to each one.
Avoiding common wedding invitation faux pas will help ensure that you don't offend anyone or make any unintended missteps in the months leading up to your anticipated day.
Related Products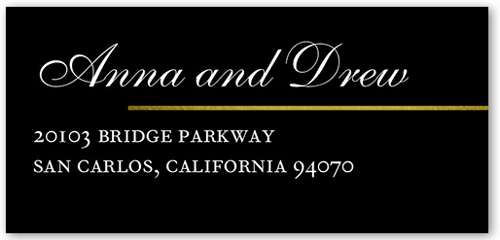 Chic Calligraphy Wedding Address Label. Address your envelopes with stylish address labels. Corresponding invitations, gift tags and thank you cards are also available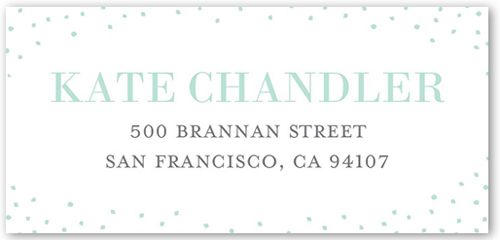 Dreamy Wedding Address Label. Address your envelopes with stylish address labels. Corresponding invitations, gift tags and thank you cards are also available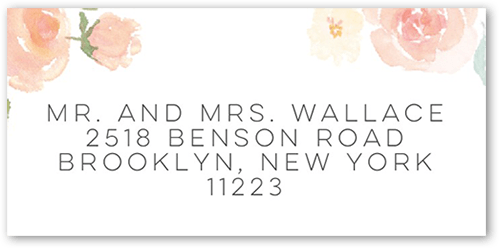 Floral Accessory Wedding Address Label. Address your envelopes with stylish address labels. Corresponding invitations, gift tags and thank you cards are also available