Kids Personalized Notepads
What customers have to say about our Notepads
January 27, 2019
Family Fun Notes
"Love to have pictures of my family on my notepad. What a great idea for a gift!"
January 26, 2019
Great Quality!
"I bought this notepad for a teacher and she was very happy with it. The thickness of the paper and the quality of the picture turned out great! She was very impressed and so was I."
January 26, 2019
Great notepad
"I have been looking for something like this. It's great! One suggestion, it needs a magnet in the back for the fridge."
January 23, 2019
I would buy this product again and again.
"i never saw something cuter! i made it for my friend and she was pumped!!! i recommend it to everyone!!!!!!!!!!!!!!!!!!!!!!!!!!!!!11"
January 23, 2019
Love it!
"It came just as I ordered. There were no shipping updates which was weird, but I wasn't in a rush so I didn't care. No complaints."
Kids Personalized Notepads
Give your child one of our kids' personalized notepads so they can have something fun to jot down all their thoughts, ideas and to-do's on. Whether your kid loves to write, draw or doodle, these notepads will give them the space to do what they love.
Your kids will be inspired to dream and create when they have their very own custom notebook to create on.
Personalize Notepads for Kids
Since each notepad can be personalized with any name you choose, in any font, with your choice of color, and one of the fun images shown, you really can design a notepad that fits your child perfectly. And seeing their names and a design they love on every sheet of paper will make them feel extra special.
These notepads also make great gifts for any other kids in your life – from nieces and nephews to grandkids and godchildren to the children of your best friend. They also make thoughtful party favors since they can be customized for each individual child.
A Variety of Personalized Notepad Designs
These notepads are 5 x 7 inches and printed on quality paper. Choose from our great array of popular designs for kids of all ages.
Once you've chosen a template that showcases your kid's personality, style and interests, personalize it by adding your child's name and choosing colors and fonts from our customization options.
More Personalized Gifts & Stationery Ideas
Once you realize how easy it is to create a custom notepad, you'll likely want to create other personalized product for your kids - and Shutterfly has many to choose from. Below are a few of our most popular personalized products kids love:
School Gear - Find backpacks in bright colors, bookmarks, key chains and more.
Toys & Games – From memory games to enjoy with the whole family and personalized playing cards perfect for game night to photo puzzles that capture your favorite memories and more, we have plenty of fun options. Turn vacation pictures, family portraits and other favorite photos into customized game and puzzle designs that deliver personalized fun.
Bedroom Décor - Discover a variety of themed gifts and décor perfect for kids' rooms. From bedding and pillows to name plaques and wall décor, we have plenty of items to make your kid's room truly unique to them.
Shop these and more of our personalized products for kids in our vast kids collection, featuring items for kids of all ages, from toddlers to teens.
Related Products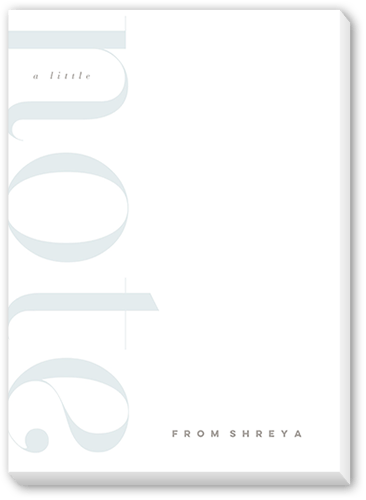 Classic Notation 5x7 Notepad by Kelli Hall. Jot down your notes on this personalized notepad. Just add your name and you're done. Makes a great gift, too.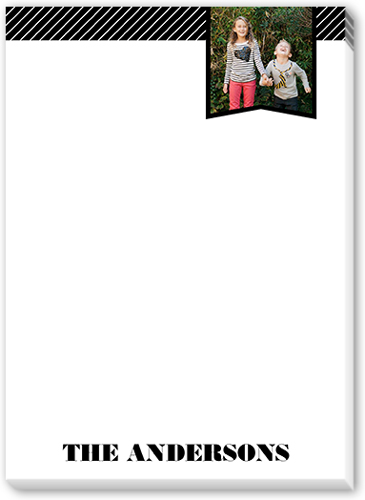 Photo Ribbon 5x7 Notepad by Yours Truly. Jot down your notes on this personalized notepad. Just add your name and you're done. Makes a great gift, too.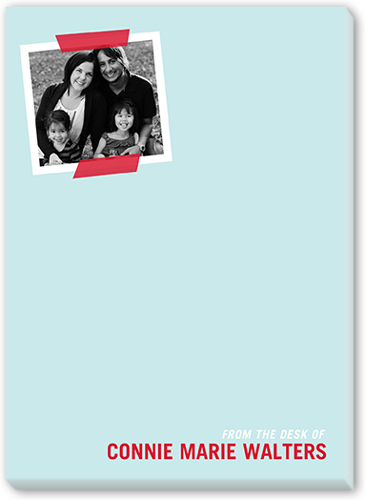 Happy Tape 5x7 Notepad by Float Paperie. Jot down your notes on this personalized notepad. Just add your name and you're done. Makes a great gift, too.