What customers have to say about our Custom Self-Inking Rubber Stamps
January 18, 2019
Great stamper.
"Great Stamper. Comes out perfect every time. Nicely Sized too!"
"We love this! Our mail is going to be so cute now!"
January 14, 2019
I would buy this again
"Well made"
January 10, 2019
Love this stamp!
"We bought this to stamp our wedding thank you notes and it should work perfectly! Looks clean and professional. So glad I found this on Shutterfly!"
January 9, 2019
Has replaced my tacky sticker labels!
"I love sending letters but I've outgrown the sticker return labels. As an adult I'm investing in a sophicated stamp that makes letter writing fun again!"
Christmas Rubber Stamps
Looking to give your holiday mail or gift tags an extra-special touch? Our custom self-inking holiday rubber stamps are just what you need to add a personal touch to your envelopes and put a smile on the faces of your recipients before they even open to see what's inside!
Shutterfly's self-inking holiday rubber stamps will guarantee your holiday mail makes an impression. The black ink pad that's included is good for 800-1000 uses, so it will last through plenty of holiday seasons.
Holiday Rubber Stamp Features
You'll find several wonderful styles in our holiday stamp collection, from an adorable snowman design to snowflake graphics to a message that jokingly tells the recipient "Do Not Open Til Christmas!"
Each stamp features an optional custom text area for you to personalize. Select stamp designs even allow you to change the font size and style so you can make it truly unique.
No matter which Christmas stamp design you choose from this festive collection, it will be sure to deliver holiday cheer to your loved ones and brighten their days.
Personalize Your Stamp Design
Depending on the Christmas rubber stamp design you choose, you can either add your customized return address to your envelopes or add an extra festive touch to the front or back of the envelope.
Once you have your design selected, customize with your family name and address, for address label stamps and, for non-address label stamps, add a custom greeting or holiday message. These personalized holiday stamps are sure to grab the attention of your recipients and they'll appreciate the classy look these stamps give to any envelope.
Save Time
Not only will these self-inking holiday stamps give your holiday mail and gift tags a unique and festive look, but they'll save you time during one of the busiest seasons of the year.
Our design process makes it easy to create the holiday stamp you want and, once you have your stamp in hand, the process of putting tags on gifts and sending out your holiday cards and event invitations will be a breeze.
More Personalized Holiday Stationery Items
Be sure to check out Shutterfly's other festive holiday stationery items. Including our holiday address labels and holiday postage stamps.
If you don't have your holiday cards selected yet, we have a wide array of creative holiday card designs that you'll want to check out. You're guaranteed to find the perfect card in our collection.
Related Products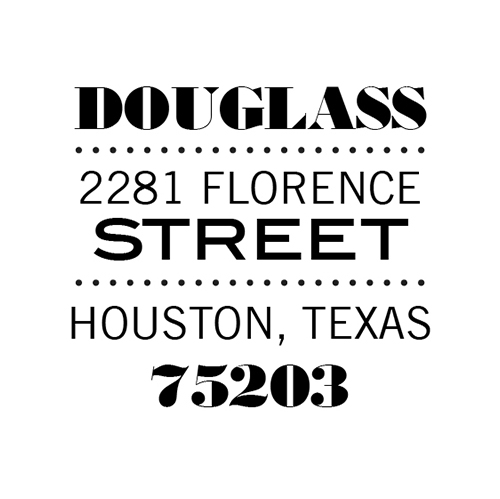 Bold Title Self Inking Address Stamp. Make a good impression. Use our Self-Inking Rubber Stamps to put your customized return address on envelopes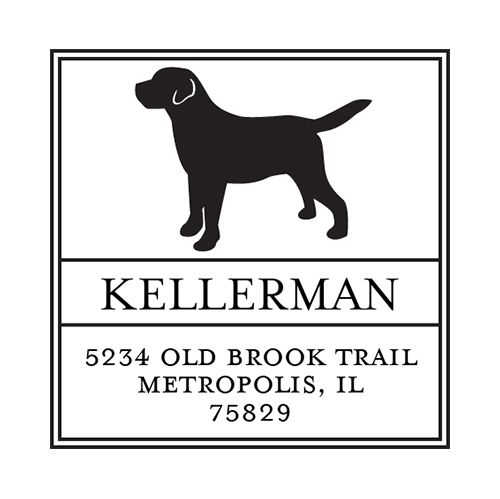 Family Fido Self Inking Address Stamp. Make a good impression. Use our Self-Inking Rubber Stamps to put your customized return address on envelopes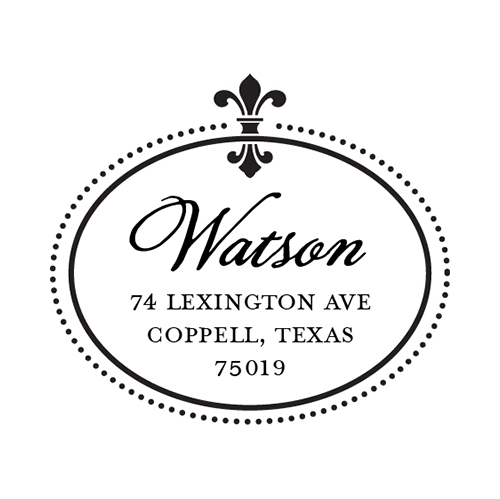 Kindred Fleur Self Inking Address Stamp. Make a good impression. Use our Self-Inking Rubber Stamps to put your customized return address on envelopes