What customers have to say about our Holiday Cards
January 27, 2019
I highly recommend this card!!
"Absolutely love this card they came out perfect!"
January 23, 2019
good purchase
"Paper is excellent quality as is the envelope. Shipping can be high unless you are ordering a larger number of cards but I only bought one."
January 23, 2019
I will absolutely use this product again.
"The first time I have used Shutterfly for our annual greeting card. Very pleased and will use again."
January 22, 2019
Chinese New Year
"Christmas came too soon. No cards went out. New Year's came and went! Still no cards were sent out. But thanx to Shutterfly, made it for a Chinese Greeting! Beautiful cards front and back with pictures of family sent! Halleluah!!!!!"
January 22, 2019
I looved these cards and they arrived so quickly!
"Shutterfly makes last minute projects easy .. I love these holiday cards and continue to make photo books each month with their app as well as edits on desktop site. I love Shutterfly!"
Christmas at the Cottage
Twinkling lights, boughs of garland and singing Santa Clauses are not everyone's idea of an ideal holiday season. For some, a quainter approach to holiday décor captures better the warmth and togetherness of the Yuletide season. From rustic holiday cards to ribbon-laced pine cones, here are some ideas to inspire the pastoral side of your holiday decorating scheme.
Less Is More
The key to a rustic holiday theme is downplaying your décor. Instead of relying on bright lights and sparkling tinsel, use muted, earthy tones to make subtle features pop. Wooden objects, such as decorative pine cones and woven branch wreaths, add a tasteful, yet textural design palette, especially when contrasted with deep reds, silvers and golds.
To add a twinkle to your décor, use candles instead of Christmas lights to create a soft shimmer, like stars glistening in the country sky. Natural firelight adds a quiet ambience to any room, opening a warm, inviting space for the entire family.
Decorating for the Senses
Though much of your holiday décor is based on how it looks, adding fragrance takes your theme to a whole other level. Scented candles, fresh pine and a wood-burning fire bring the true scent of the country into your living room. There is nothing like the scent of fresh cinnamon and the sound of a crackling fire to transport your home to a more idyllic place for the holidays.
Sharing the Holiday Spirit With Others
Finally, tie your entire décor theme together with rustic holiday cards that evoke the style and simplicity of country living. From party invitations to family portraits, share the values of togetherness and simplicity with your friends and family.
Stay up to date with the latest design trends when creating your rustic holiday experience. New inspiration is found every day, and even the simplest objects, like a stick or a pine cone, can become a true piece of pastoral beauty in your home.
Related Products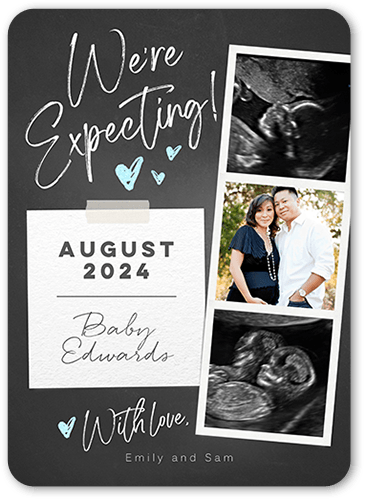 A Little Reminder 5x7 Photo Card by Shutterfly. Share your exciting news with this cheerful pregnancy announcement. Let others know your little one is on the way with a happy baby belly, your favorite picture and an expected arrival date. ...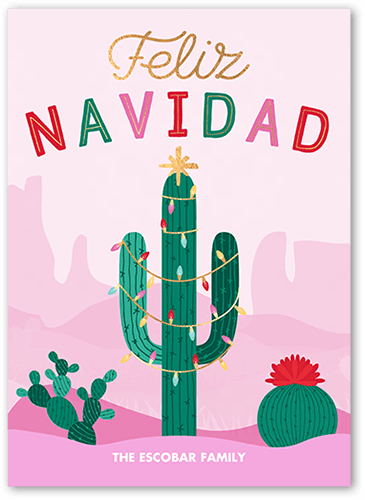 Festive Cactus 5x7 Photo Card by Shutterfly. Share holiday memories con familia y amigos by adding a special personalized message to your customized tarjeta de Navidad – including all Spanish letras and acentos. It's the perfect regalito for everyone on ...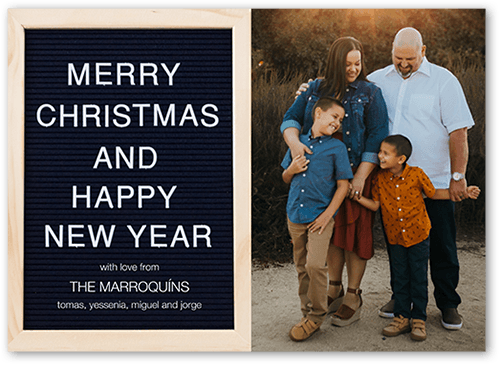 Message Board Sentiment 5x7 Stationery Card by Éclair Paper Company. Send a holiday card friends and family will love. Add your own greeting and everyone's names. There's room for more photos and wishes on the back, too.