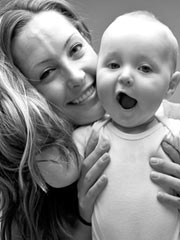 Send your next invitation, greeting card or announcement in chic, sophisticated style when you choose stationery from talented design studio Float Paperie. If you love to share news with friends and family in a stylish and cheerful way, start by browsing Float Paperie's premium cards and stationery designs.
Personalized Stationery with a Touch of Whimsy
Cards and stationery by Float Paperie celebrate life's happiest moments with sophisticated style and a whimsical twist. Designer and owner Andrea Tahlier uses her background in wedding invitation design to create inspired stationery that's clean, pretty and contemporary.
This collection of beautiful cards is designed to showcase your personal style and let you share happy news in a delightful way. A variety of lovely greetings, modern details and thoughtful touches of whimsy make Float Paperie cards stand out. No matter the occasion, you'll find a range of designs that celebrate the latest occasion or milestone in your life.
Personalized Cards & Stationery for Any Occasion
Stationery by Float Paperie sets the stage for your party, event or big announcement. Whether you're sharing the good news, inviting loved ones to celebrate or sending season's greetings, you can do it in fresh, chic style with Float Paperie.
Get started by finding your favorite design in our collections of Float Paperie stationery, including holiday designs, announcements, party invitations, save the dates and personal stationery. For any holiday or occasion, Float Paperie delivers beautiful cards you can quickly and easily personalize to reflect your unique style. For more inspiration, see these ideas for personalizing cards.