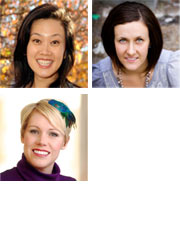 Petite Lemon Cards & Stationery
There's no better way to send your next invitation or announcement than with beautiful stationery from one of our most popular designers, Petite Lemon. If you're looking for a chic, modern way to share your latest news with friends and loved ones, start with the sweet, premium designs from Petite Lemon.
Custom Stationery in Curated Designs
Cards and stationery by Petite Lemon are characterized by fresh, modern design that blends contemporary style with classic inspiration. These stylish cards are designed to delight, with a range of fun greetings, chic details and plenty of space to showcase your own photos.
Choose from a variety of curated designs for many occasions and milestones. Whether you're looking for announcements, invitations, holiday cards or something else, chances are you'll find beautiful Petite Lemon designs that suit your style and needs.
Personalized Cards & Stationery for Any Occasion
Designer stationery by Petite Lemon gives you the perfect start to your party, event or announcement. Share the big news, invite friends and family or send season's greetings in style with fresh, fun stationery. With details like modern calligraphy, foil-stamped accents, bright colors and unique styles, you can't go wrong with a Petite Lemon design.
Get started by browsing our collections of Petite Lemon designs by category, including baby announcements, invitations, save the dates, personal stationery and holiday designs. No matter the occasion, Petite Lemon offers striking stationery you can easily personalize to make a big impact. For more inspiration, see our ideas for personalizing cards.
How to Personalize Your Stationery
Once you've chosen the perfect Petite Lemon card design for the event, it's time to make it truly your own. With Shutterfly, it's easy to personalize stationery to reflect your personal sense of style.
Add your favorite photos to the card, and choose from a range of paper types and trim styles to add fun and flair. Customize the event or announcement details, including specifics like text color, fonts and more. Finally, finish your Petite Lemon stationery with personalized address labels to complete the premium look. When you're done, you'll have a customized card that is sure to bring smiles to your recipients.