What customers have to say about our Stickers
January 24, 2019
Turned out Great!
"I had made some labels with my various forms of contact info. I decided that if the print was diagonal, it would show up larger. So I wrote out the info on several lines, then turned that into a .jpeg format. I was happy to find that the print was centered perfectly & no print ran outside or off the labels, and was very clear to read."
January 23, 2019
Just what I wanted
"Very good quality and came earlier than expected. Love them! Good price too."
January 23, 2019
Cute stickers
"Stickers of my kitty. Fun for teens."
January 14, 2019
Just Lovely!
"A nice elegant look. Customization is convenient However, I did not receive my free new user items. Please make sure my account is secure. I am a good customer and there are some recent errors that have never been experienced before. Thank you."
January 14, 2019
Beautiful
"These stickers are so nice but only the sale price makes them affordable."
Highlight Your Personality with Elegant Simple Stickers
Elegant simple stickers are a classic and beautiful addition to your items, whether you add the stickers to a thank you card or as decorations on your planner. Shutterfly has great items especially for couples planning a wedding. No matter what you use simple couple stickers for, your friends and family will adore the personalized touch of simple wedding stickers from you and your partner. Whether you are an adventurous couple sending out gifts from your travels around the world or putting together your wedding invitations, you can find the perfect simple couple stickers for your needs in the Shutterfly catalog.
When to Use Personalized Stickers
Simple stickers are great for all kinds of occasions. For couples planning their weddings, Shutterfly has options for you to create cohesive wedding stationery from your elegant wedding stickers to matching wedding programs, wedding menus, and wedding place cards. Simple stickers are great to use for a special event in your life because they let you save time while adding a personal touch. Make your own stickers for wedding thank you cards or birth announcements. Use simple stickers for more general purposes as well. With multiple classy sticker options, you and your significant other can have stickers ready for all different types of uses that show off your personality and style.
How to Make Your Own Simple Stickers
When deciding how to make simple custom stickers, you should first think about what you want to use the stickers for. If you plan to send them out on wedding stationery, perhaps choose a sticker option that includes a date so you can add your wedding anniversary date. For a modern yet romantic feel, try simplistic and stylish stickers. Simple stickers are a great addition to any type of greeting card. Whether you add the simple sticker as a signature or to seal the envelope, the stickers are a cool detail that will make your cards stand out. No matter what type of photo stickers you decide on, your friends and family will appreciate the sweet touch of a personalized sticker from you and your partner.
Related Products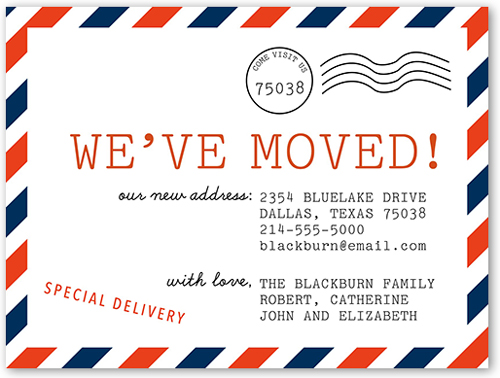 We've Moved Postcard 4x5 Moving Announcement Cards. Show your favorite picture in this elegant moving announcement. "Home sweet home" is superimposed on the photo along with your new address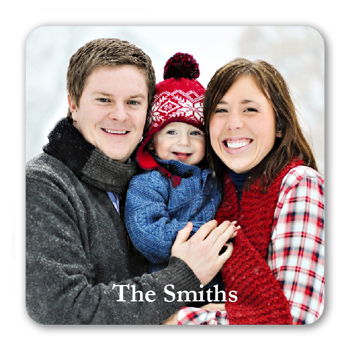 Basic Custom Stickers. Customize stickers that will make you or your loved ones smile. Shop now!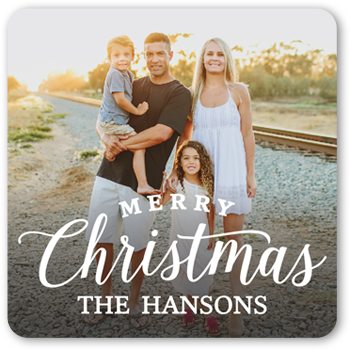 Simple Family Greeting Custom Stickers. Sealed with a smile. These stickers are a great way to add a personalized touch to your greetings