What customers have to say about our Stickers
January 24, 2019
Turned out Great!
"I had made some labels with my various forms of contact info. I decided that if the print was diagonal, it would show up larger. So I wrote out the info on several lines, then turned that into a .jpeg format. I was happy to find that the print was centered perfectly & no print ran outside or off the labels, and was very clear to read."
January 23, 2019
Just what I wanted
"Very good quality and came earlier than expected. Love them! Good price too."
January 23, 2019
Cute stickers
"Stickers of my kitty. Fun for teens."
January 14, 2019
Just Lovely!
"A nice elegant look. Customization is convenient However, I did not receive my free new user items. Please make sure my account is secure. I am a good customer and there are some recent errors that have never been experienced before. Thank you."
January 14, 2019
Beautiful
"These stickers are so nice but only the sale price makes them affordable."
Create Your Own Custom Stickers
Custom stickers are a simple solution to creating personal gift tags for gifts or adding a personal touch to your mail. With Shutterfly, you create custom digital photo stickers from your favorite moments. Add a photo of the whole family to seal your envelopes so your recipients are excited to open your Christmas cards or other greeting cards. You can also create a photo sticker with the kids to decorate their school projects, journals, and more. Personalized stickers are a great way to create unique projects, letters, and invitations.
Designing Personalized Stickers
Shutterfly turns your artwork, photographs, and memories into products you love. It's easy to make your own stickers for any occasion. Are you looking for a way to seal your wedding invitations? Or a unique way to fill your kiddo's gift bags for their birthday party? Custom photo stickers are an easy and obvious choice. To start, upload your favorite images into the Shutterfly template. Use the design assistant to customize stickers with your family name, a simple greeting, or other text. You can also choose different backgrounds to create a nice theme while turning your photos into stickers.
Uses for Custom Stickers
Once you create your own stickers, they're a nice add-on to any projects. Use Christmas-themed stickers to accent your holiday cards. Use custom stickers to create personalized gift tags. You can even make custom gift wrap and seal your presents with the custom sticker you've also created. Turn an engagement photo into a sticker to place on your wedding invitations. Give grandparents stickers featuring the grand kids' faces. Let your little one design a set to use for a science project. Custom stickers go hand in hand with thank you cards.
More Ideas for Photo Stickers
Want to make custom stickers but unsure what to make? For holidays you can turn your year's best images into custom stickers. Is Fluffy the real star of the show? Use your favorite pet photos for a pet sticker set that will make any animal lover smile. You can promote your brand, art show or special event with custom, one-of-a-kind stickers. Expressing yourself doesn't need to be a chore. Shutterfly has everything you need to celebrate the big occasions and make a sticker from a photo. Turn your favorite memories into beautiful gifts, decorations and stationery sets. Whether you are looking for a simple solution to create unique and personal gift tags for the upcoming holiday season or an exciting project to do with the little one, custom stickers are a nifty way to add a little personality to any endeavor.
Related Products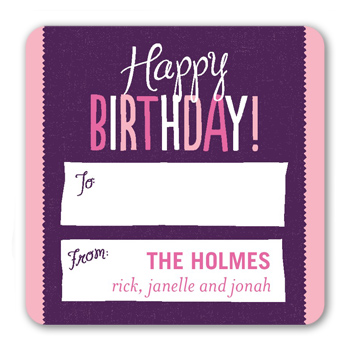 Big Balloon Wishes Girl Personalized Stickers. Customize stickers that will make you or your loved ones smile. Shop now!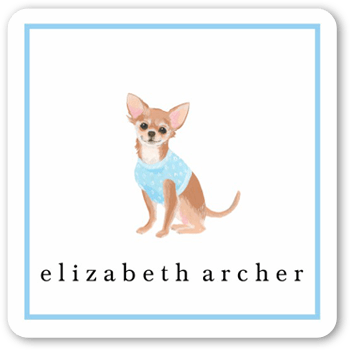 Chihuahua Dog Love Stickers by Yours Truly. Sealed with a smile. These stickers are a great way to add a personalized touch to your greetings.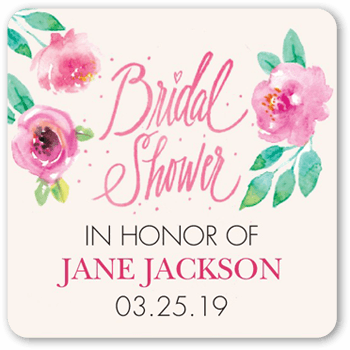 Floral Ensemble Stickers by Bonnie Marcus. Sealed with a smile. These stickers are a great way to add a personalized touch to your greetings.