What customers have to say about our Address Labels
"VERY CUTE"
January 26, 2019
Delightful!
"I love the delicate design and lavender color."
"Pretty lables"
"Can't wait to use these cute adress lables!"
January 23, 2019
Love these labels!
"Cute labels, easy to read, fun to make. I have bought several different types now and love them all! Great gifts for grads, new babies, newlyweds, housewarming presents...you name it!!"
Make Life a Vacation With Tropical Address Labels
No matter the occasion, tropical address labels are a great way to liven up your address stickers. Whether you're celebrating a summer birthday or sending out destination wedding invitations, tropical return address labels add a warm, celebratory feeling to any card or gift. Whether you opt for a romantic seashell address label or a fun palm address label, your friends and family will love receiving the treat of a personalized envelope label and greeting card in the mail. At Shutterfly, you can create custom address labels perfect for your design and style needs.
How to Design Customized Address Labels
When designing custom tropical address labels, you should first start by deciding how to format your name. If you're planning for a fun wedding, you may want to include you and your significant other's names on the address labels. However, if you're creating address stickers for the whole family, you may want to put your family name on the envelope labels. At Shutterfly, you can design the font style and size to create the perfect custom envelope labels for your needs. If you're planning to send out a lot of cards at once, custom address labels are a great way to save time and prevent any typos or errors that could occur from handwriting each address sticker. No matter the reason for your personalized address labels, your friends and family will appreciate the detail of custom return labels that fit your personality. Be sure to proofread your tropical address labels before sending them out, just to make sure everything is perfect for your friends and family!
Personalize Your Tropical Address Stickers
Personalized tropical mailing labels are great for all types of occasions. From birthday parties to thank you cards, custom tropical labels can elevate your cards to make them shine and fit your personal style. You can also customize your return labels with small designs and graphics, like with this sweet seashell themed address label. If you're sending out wedding invitations, you can even coordinate your custom seashell address labels with your wedding invitations for a special touch your guests will adore. Get your creativity on and design the tropical address labels of your dreams at Shutterfly today.
Related Products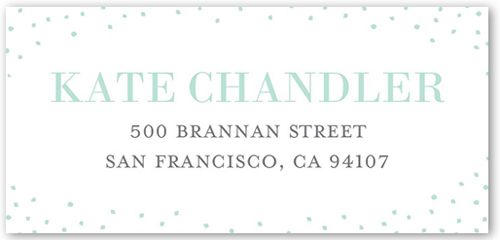 Dreamy Wedding Address Label. Address your envelopes with stylish address labels. Corresponding invitations, gift tags and thank you cards are also available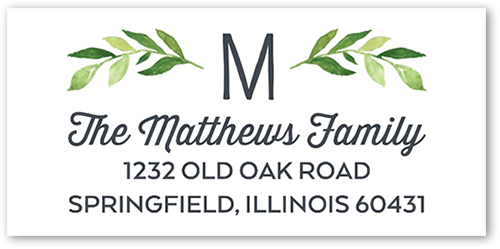 Garden Vows Wedding Address Label. Address your envelopes with stylish address labels. Corresponding invitations, gift tags and thank you cards are also available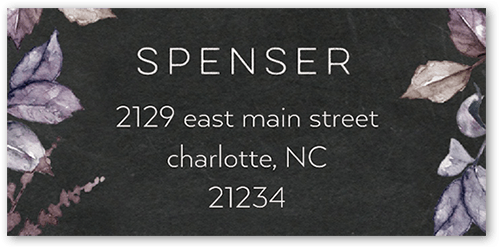 Gleaming Garden Wedding Address Label. Address your envelopes with stylish address labels. Corresponding invitations, gift tags and thank you cards are also available