Partners in giving Shutterfly's vision is to make the world a better place by
helping people share life's joy. Thanks to our partnership with
The Ellen DeGeneres Show, we've given close to $2 million
in donations to people in need. We're so proud of
what we've been able to do together.
It's probably not surprising that we like receiving thank you cards,
especially from the very people who inspired us.
What do we do when we're not teaming up with Ellen? We help you turn the photos you love
into award-winning photo books, meaningful cards, unique photo gifts, home decor and so much more.
Our Promise
We care as much about your photos as you do
Some of the nice notes we've received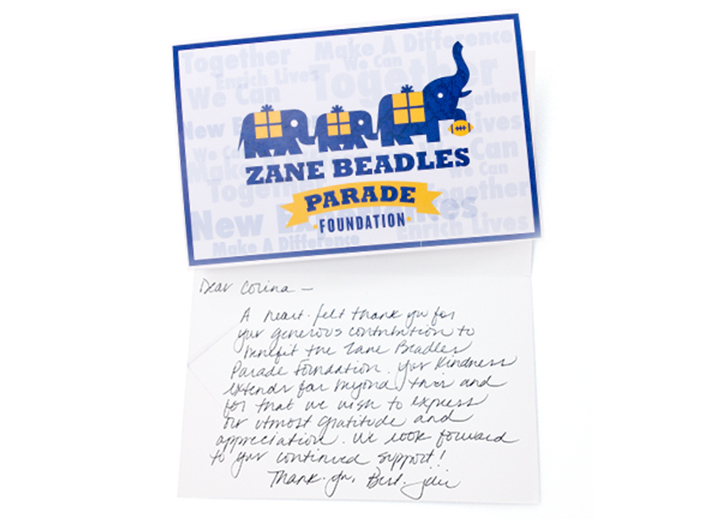 Some of the nice notes we've received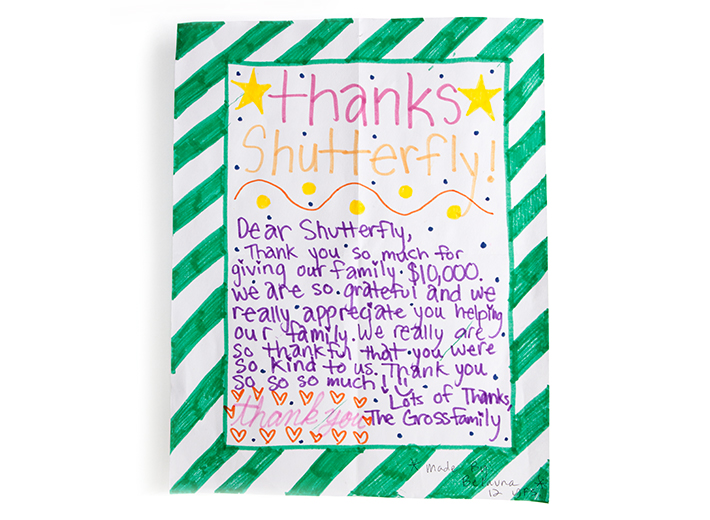 Some of the nice notes we've received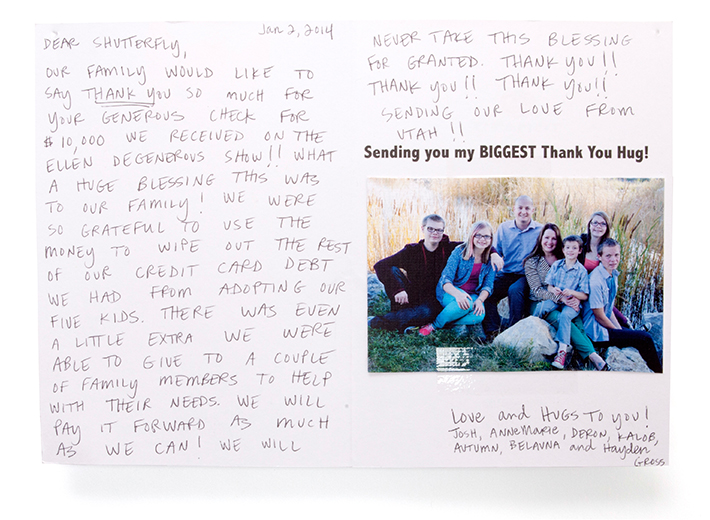 Some of the nice notes we've received