What customers have to say about our Acrylic Prints
January 12, 2019
good product and very nice costumer service
"I am very impressed with new acrylic product, definitely will be back with new order"
January 10, 2019
I would make these prints again if I needed them
"I love the "no frame". Easy to hang which also creates an offset/shadow on the wall which I also like."
January 8, 2019
Loved the colors! Loved the look
"I have never ordered an acrylic print before and was unsure if it was worth the money... so worth it! I just love how it turned out. And I've shown it to others and they loved it too."
"I really didn't know what to expect but was delighted with the results. The acrylic looks just glass. I'm a rookie photographer and finally decided to enlarge one of my photos and hang it on the wall. It is perfect. Wonderful clarity and resolution. No flaws. Comes with everything you need to hang it. I will order more and would definitely recommend it to others! Shutterfly doesn't let me down!"
November 27, 2018
Turned out great!
"We ordered this as a Christmas gift for my in-laws and it turned out GREAT!! High quality image, colors kept their saturation, and I like that the mounting hardware is included (and simple). Would definitely recommend and will be buying more in the near future!"
Sleek Acrylic Prints for the Home
Channel your inner artist with these easy-to-create, contemporary acrylic prints that will look fabulous hanging on the walls in your home. Take your favorite photos and dramatically highlight them with modern Shutterfly acrylic prints. The frame-free design will add a modern touch to any space, whether it's in an office, dorm room or your home.
Home Inspiration
Your home is not only where you spend most of your time, but it is also a reflection of yourself. People spend countless hours planning and perfecting the way their homes look, from the basic color of the walls to the finer details and accents. Decorating the walls of your home with personalized art is one of the essential ways you can take it from "just a house" to your home. When you personalize your home décor, you don't just make it feel like your own—you make it look like an extension of you.
Hanging Acrylic Prints
Your photos are mounted on premium-polished acrylic with aluminum-brushed posts that make it easy to mount your print on the wall. Turn the photos you love into high-definition wall art in just a few minutes.
Home Décor Ideas
Here are some other contemporary home décor options you might want to consider when decorating the rooms in your home. Transform a favorite photograph or work of art into a sleek, modern masterpiece with one of these personalized metal prints from Shutterfly. With a striking, frameless design that makes a statement, our metal photo art brings unexpected clarity and style to any photo.
Light up any space in your house by personalizing your own elegant, beautiful glass home accessories or an acrylic photo block from Shutterfly. Photos on glass or acrylic add an exquisite, eye-catching accent to home décor of any style, whether displayed on a desk, mantle, dresser-top or bookshelf. They are available with a variety of designs and templates to make highlighting your photos or stunning artwork a breeze. Display your personalized, transparent prints near a light source for a shining and luminous effect that brings life to your favorite pictures.
Decorating your home should be a fun and creative process. With these great home décor ideas from Shutterfly, you are sure to find something for everyone.
Related Products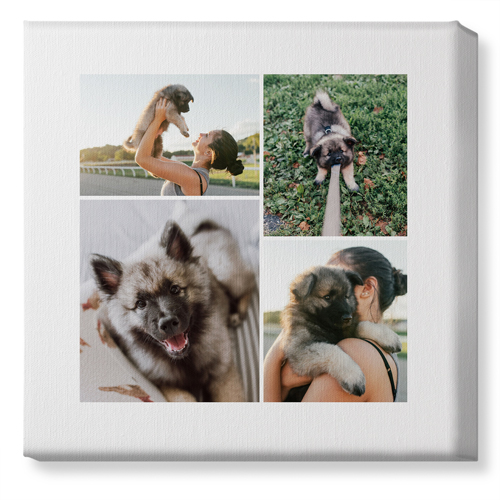 Overlap Photo Gallery of Four Framed Canvas Prints. A gallery-style wall art features one or more favorite photos. Makes an elegant gift, too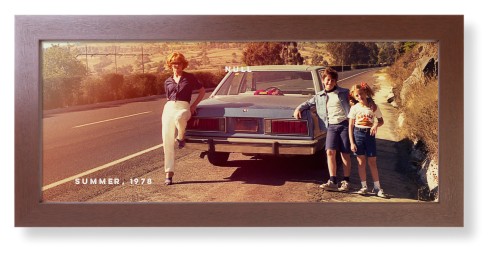 Gallery Panoramic Framed Print by Shutterfly. Customize your framed print just the way you want. Our frame and pre-cut mat options allow you to mix and match styles and colors so you can create your own gallery-style frame.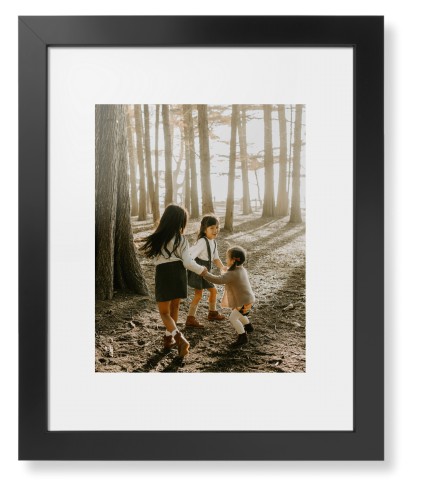 Dress up the walls of your home with photo prints of your favorite memories paired with beautiful custom frames. With Shutterfly, you can create high-quality framed prints customized with unique layouts, background colors, and more. Whether you're looking for a ...