Wedding Arrows Monogram Catch All Tray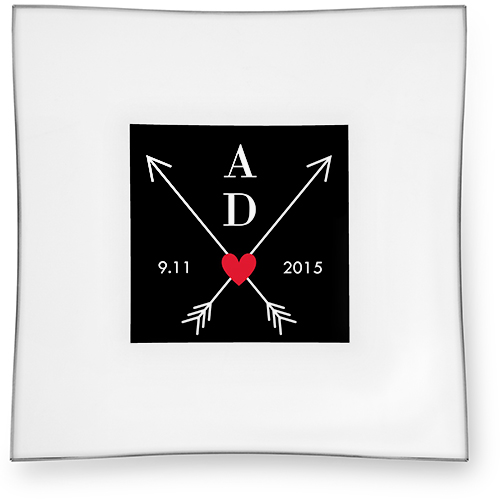 Wedding Arrows Monogram 6x6 Catch All Tray
Create a space that's uniquely you down to the details. Personalize this stylish glass tray, which can be used as a catch-all for keys or jewelry, as well as a serving piece for food. It's fun, functional and unique.
Product Details
Customizable on one side
Semitransparent
Sold as single plates
Food Safe
Hand wash only
Not for oven or microwave use
Any white areas in pictures will print translucent
Available in 7" round, 6x6" square, 4x10" rectangle and 3.75x7.5" rectangle
Custom Color Palette
Click Personalize and choose your colors for this design.
Catch All Tray pricing
Item
Price
Glass Plate (6x6)
$44.99