Personalized Christmas Frames
What customers have to say about our Personalized Frames
January 6, 2019
Great Parent Gift
"Perfect gift for after the wedding."
January 4, 2019
As Expected
"Just as expected / pictured. Very nice gift."
January 3, 2019
Easy to customize
"Great product for my mother as a new grandmother"
January 2, 2019
Nice product great value
"What a great way to share all graduation pictures."
January 2, 2019
Beautiful Frame
"Love the construction and coloring of this frame for my nieces engagement photo for them....."
Personalized Christmas Frames
Bring an extra dose of Christmas spirit to your home by displaying a beautiful family picture in a personalized Christmas frame from Shutterfly. These unique picture frames will add a lovely decorative touch to your home for the holiday season while also showcasing your most precious family memories.
Create Custom Christmas Frames
When you place your favorite family photos in one of our stylish, personalized frames, your memories will be beautifully displayed. They will also be well protected, thanks to the durable high-gloss hardboard our frames are made with. Our frames come ready to hang and an easel back makes them easy to display vertically or horizontally on a table, counter, mantel or another surface in your home.
Available in a variety of styles, you'll find it easy to find a frame design that matches your family's personality. Once you've chosen your favorite Christmas picture frame style, make it one-of-a-kind by taking advantage of our various customization options. You'll find uploading your photos to be a breeze and customizing the design to be a fun, creative process. Add your family name, a monogram, a special quote or funny message to add even more personality to your Christmas frame's design. Your custom Christmas frame will be a precious way to display your family photos every holiday season and become an integral part of your Christmas décor year after year.
Personalized Christmas Frames and More Christmas Home Decor
Christmas personalized frames aren't the only way you can decorate for the holidays. For more customizable Christmas décor, check out our Christmas stockings ,personalized Christmas ornaments and more personalized home décor, all of which will add to the festive environment in your home. We offer a range of stylish items that are perfect for bringing the Christmas spirit to any space. If you're throwing a Christmas or holiday party this season, make your own Christmas selfie frames for a festive photo prop. Want to send a holiday greeting card to friends and family? Be sure to get a head start on your Christmas cards this year by choosing from our fabulous selection of designs. When you're thinking of designing your cards, see our 15 holiday card ideas that will brighten the season for some great inspiration!
Related Products

Double Frame Border Wind Chime by Shutterfly. Turn a quiet breeze into soothing harmony with a personalized wind chime. Personalize the windcatcher with a favorite photo or message to create a unique decoration in your yard.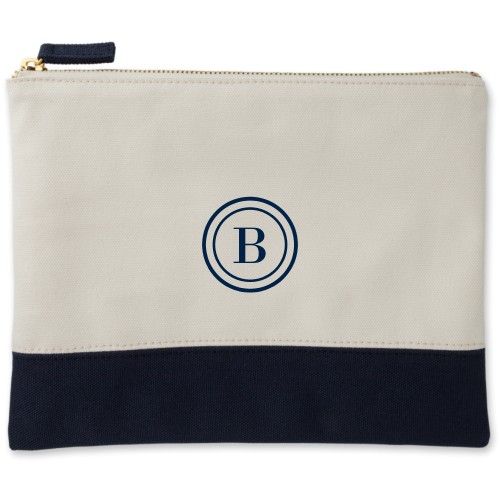 Circle Frame Canvas Pouch by Shutterfly. Make a statement with a stylish canvas pouch embroidered with your personal message or monogram. Perfect for gifting and perfectly sized for tossing into a matching canvas tote or carrying on its own.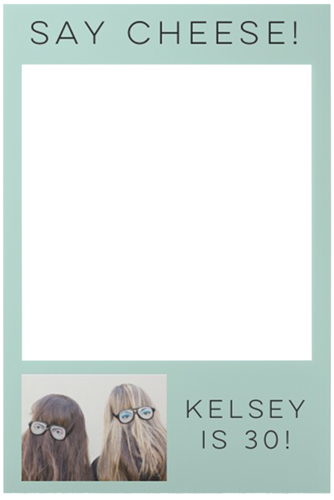 Gallery of One Selfie Frame by Shutterfly. Make any party a success with this selfie prop. Personalize the life-size frame with details about your event and fun designs, so that guests can pose for photos. The frame makes a great ...