What customers have to say about our Desktop Plaque
January 27, 2019
They bring joy
"I love the desktop plaques. They are great to keep on my desk at work. The memories help me take a happy brain break ."
January 26, 2019
Love my plaque!
"I'm very pleased with my desktop plaque. Great way to remember our trip to Central and South America."
January 26, 2019
Beautiful
"Birthday present for MIL"
January 26, 2019
The easiest way to keep your memories
"I just upload photos from mobile and place order in mobile, too. I probably order plaques and photobook every month. :)"
January 26, 2019
Desktop plaque--great memento!
"Great memento, easy to design, lots of options! Will do again!"
Your Favorite Snapshots and Photos Get Noticed
Just as everyone does, you have that one picture that you can't stop staring at. At Shutterfly, we believe you should always be able to enjoy the smile that comes when you see your favorite snapshots displayed on desktop plaques or personalized photo gifts. Whether you want to take a reminder of your last vacation to display in your office or frame your baby announcement in a unique way, we have the tools to help you create the perfect products.
Highlight Your Style and Personality
At Shutterfly, we know that there isn't a one-size-fits-all approach to decorating and that something different will speak to every customer. That's why we work hard to provide a large selection of templates, collections and colors so you can find the perfect match for your style and personality. Our collections include:
• Disney
• The Novogratz
• Shutterfly
Whether you want a theme or want to customize your own personalized photo plaques, we make it easy to choose the perfect product or upload your own design to create the decorations you've been thinking of.
Choose from different shapes, including hearts, ovals, tickets, brackets and square or rectangle personalized photo plaques. Upload your favorite picture or add a few from your last family photo session so you can see your blessings in every room of your house.
Home Décor Made Simple
Styles and trends come and go, but your favorite memories will remain the same, and we want to keep them safe for you. Anytime you upload photos through Shutterfly, we save a full-resolution copy that you can access from any computer. We value your memories as much as you do and want them to live forever.
If you have your home décor planned, we'll help you create the products that match it perfectly. If you need tips and ideas, visit our blog to get helpful inspiration and unique, trend-forward concepts that add to any home or office. Get desktop plaques for the holidays or for your home office with a 100 percent happiness guarantee from Shutterfly. Enjoy free shipping on orders of $49 or more to make our products even more affordable.
Secure Photo Storage, Happiness Guarantee and Quality Products
At Shutterfly, we work hard to keep our prices affordable without sacrificing the quality of your products. We aren't satisfied until you are happy with your product, and our goal is to help you create personalized home décor products that showcase your most important memories. Your best days are safe with us with secure photo storage. Browse our selection of products online today.
Related Products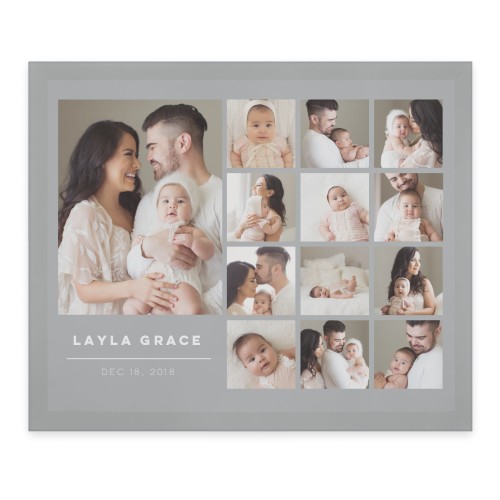 Growing Up By Month Flat Glass Print by Shutterfly. Show off your favorite photos in stunning, luminous glass.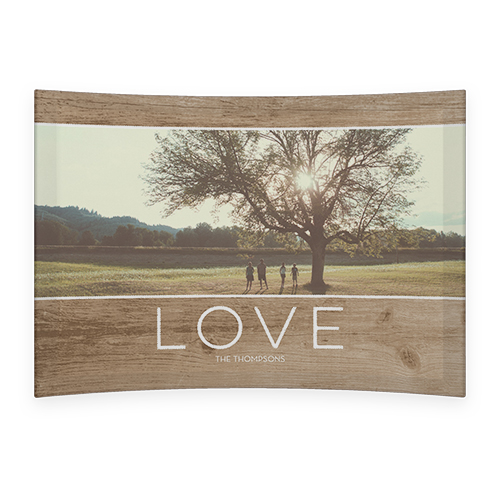 Rustic Love Curved Glass Print by Shutterfly. Show off your favorite photos in stunning, luminous, freestanding curved glass.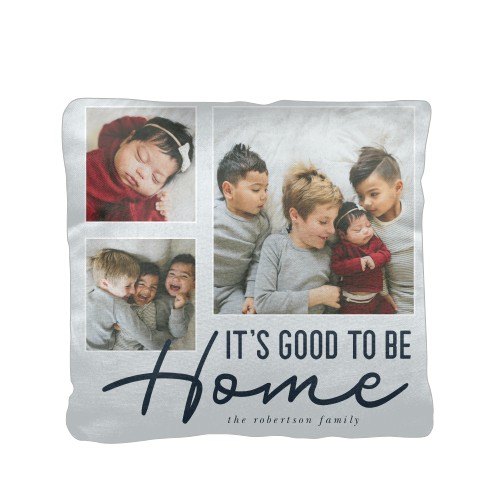 Good To Be Home Script Pillow by Shutterfly. Personalized pillows complement any space or make a memorable gift for someone you love. Customize your pillow with favorite photos, names, or quotes for one-of-a-kind pillow!