What customers have to say about our Framed Prints
January 26, 2019
I will definitely buy more of these!
"Absolutely superb product. The quality is exceptional."
January 24, 2019
Beautifully done!
"Although my order came incorrect, Shutterfly was proactive in ensuring it was corrected. Excellent customer service and I am very pleased with the result!"
January 23, 2019
Fabulous!!!
"Bought this for a gift and person loves, loves, loves it!!!"
January 15, 2019
So lovely
"I love this picture so much, I'm searching through my photos to create a wall full of them!"
January 15, 2019
Loved this
"It's now the centerpiece of our bedroom and we love it. I got it as an anniversary gift and it came out perfect. I couldn't be happier!"
Decorate Your Home in Custom Framed Prints
Your photos deserve frames that are just as beautiful and unique as the memories they hold. Turn your most cherished moments and create beautiful and lasting framed prints. When you print and frame photos with Shutterfly, your photos become new pieces of wall art. Whether you're looking for a unique way to frame pictures or searching for a memorable gift, a custom framed print is a perfect choice.
Designing Your Personalized Framed Prints
Shutterfly has over 70 different templates to arrange your favorite photos, with countless ways to modify them and perfectly complement your home. Once you pick the template you like best, it's easier than ever to customize, thanks to Shutterfly's straightforward design assistant. You can pick your favorite picture frame colors and styles, top and bottom mat options, and even how many photographs you want to feature. There are templates to feature personalized monograms, initials, and other design elements for a high-quality framed print you will truly love.
Framed Print Ideas For Every Room
Dress up the walls of your home with custom wall decor made with your framed pictures. Whether your photo frames are rustic, modern, or traditional, your personalized prints can be home decor that fits in any room.
Bedroom: Hang a beautiful landscape piece or photo from your wedding day above your bed.
Living room: Print and frame photos of your family portraits or hang art prints from Shutterfly's Art Library for a beautiful statement piece.
Bathroom: Adding wall art to your bathroom gives it a fresh feel. Consider frame and mat styles to complement your bathroom decor.
Hallway: Design a gallery wall of framed art prints mixed with family photos and canvas prints.
Make The Best Gifts With Framed Photo Prints
Make your own framed prints for holidays like Christmas and Mother's Day or special occasions like graduations. Metallic and rustic framed prints are a thoughtful way to turn your favorite photographs of your family and little ones into something Grandma will cherish every time she looks at it. Or, a beautiful print of a baby with a modern style frame is the perfect gift for new parents.

Shutterfly walks you through the custom design process for products and gifts you'll love so much you can't help but order one for yourself. Decorating your home and giving gifts should be a process that brings you joy. Shutterfly is here to help return some of those good feelings. Personalized photo gifts and custom framed photos are perfect, beautiful ways to inject a little extra personality into your life.
Related Products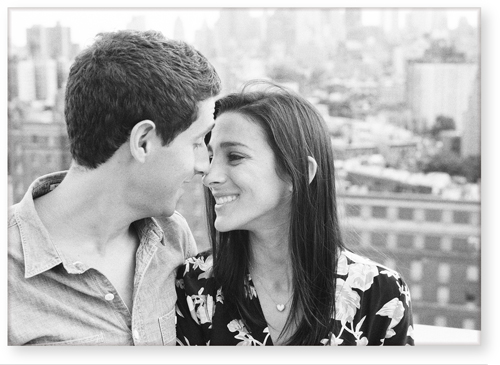 Photo Gallery Landscape Acrylic Print by Shutterfly. Turn your home into an art gallery. This exclusive professional-quality print dramatically showcases your favorite photos.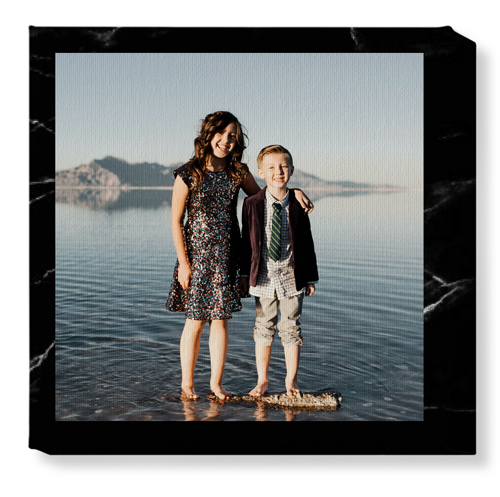 Gallery of One Marble Border Framed Canvas Print by Shutterfly. A gallery-style wall art features one or more favorite photos. Makes an elegant gift, too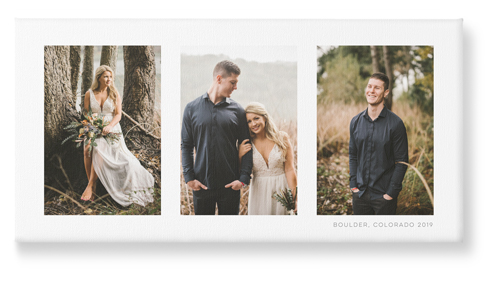 Gallery of Three Horizontal Framed Canvas Print by Shutterfly. A gallery-style wall art features one or more favorite photos. Makes an elegant gift, too