What customers have to say about our Framed Prints
January 26, 2019
I will definitely buy more of these!
"Absolutely superb product. The quality is exceptional."
January 24, 2019
Beautifully done!
"Although my order came incorrect, Shutterfly was proactive in ensuring it was corrected. Excellent customer service and I am very pleased with the result!"
January 23, 2019
Fabulous!!!
"Bought this for a gift and person loves, loves, loves it!!!"
January 15, 2019
So lovely
"I love this picture so much, I'm searching through my photos to create a wall full of them!"
January 15, 2019
Loved this
"It's now the centerpiece of our bedroom and we love it. I got it as an anniversary gift and it came out perfect. I couldn't be happier!"
Go Sleek and Modern with Modern Framed Prints
Today's home demands modern style. Shutterfly helps you create a truly unique custom print that's right on-trend. Choose from a wide range of layouts and mat styles to give your personalized print a chic look. Contemporary homes look even better with art on the walls. Why not make your very own unique artwork with a personalized print from Shutterfly? We have an array of bold, dramatic designs to choose from.
Update Your Home in Style
Your home should reflect your unique personality. A customized print is a fantastic way to show off your own special style. For a touch of inspiration, make sure to visit our design studio. It's filled with advice about new trends and tastemakers. If modern is your thing, there's endless ways to get creative. Instead of hanging just one framed print, read these ideas to create a gallery wall. It'll turn your home into a museum filled with memories. Use our modern layout designs to give your chosen print an updated look. Consider a heart-shaped gallery design, or create several custom prints and hang them together on one wall. Place some framed prints on a shelf for an interchangeable look.
Give the Gift of Modern
Make your love one's abode feel more modern with Shutterfly. We offer a range of unique personalized home décor that's easy to create. You can also go ultra-mod with our metal prints. These high-definition prints apply directly onto metal for an eye-popping look. Mix different textures and sizes together. It's an awesome way to give your friend who's a brand-new homeowner a wonderful gift. Or, make a modern framed print for your favorite newlywed couple. They also make great choices for college-aged kids who want to update their dorm room.
Creating Stylish Décor with Shutterfly
Try our many visually stunning designs to get the perfect modern look in your home. The step-by-step process is easy with just a few clicks. Make inspirational canvas prints with special quotes. Upload photos that feature your family and friends. When you mix up your wall art, your home becomes a place that's unique just to you. And, you'll get the quality you expect from Shutterfly with crisp, sharp detail. Do something different and become inspired.
Related Products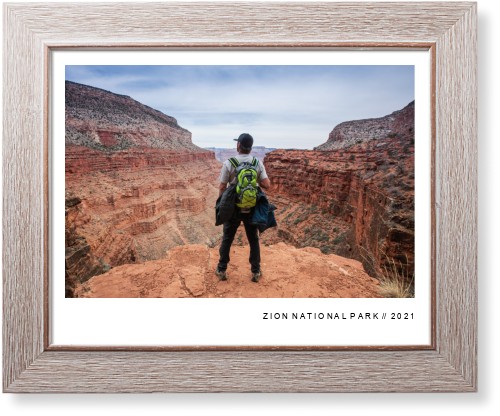 Modern Gallery Art Print by Shutterfly. Turn a favorite image into a stunning gift, or addition to your own space, with a gallery quality premium cardstock art print. Transform your best memories into custom wall art with photo art prints ...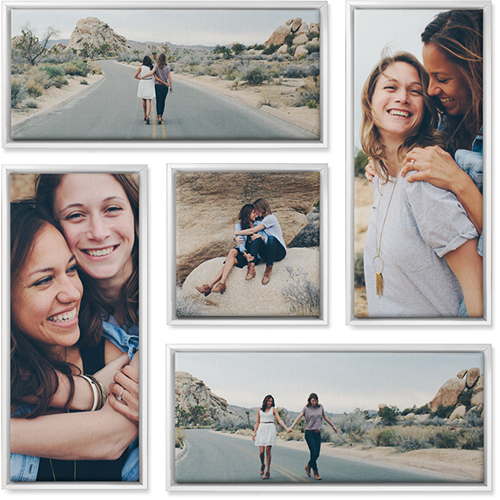 Personalized Panoramic Spiral Canvas Prints. Use our Design-a-Wall tool to create an artful arrangement of canvas prints. Comes with a special kit to make hanging easy and flawless.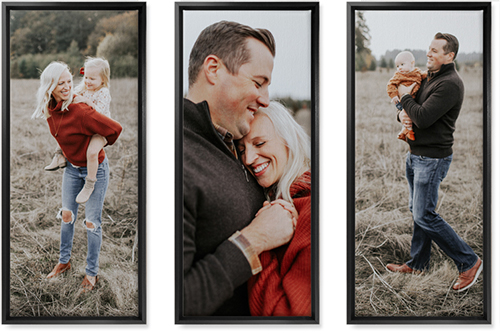 Three Panoramic Custom 10x24 Canvas Prints. Use our Design-a-Wall tool to create an artful arrangement of canvas prints. Comes with a special kit to make hanging easy and flawless.