Mini Two By Two Square Mounted Wall Art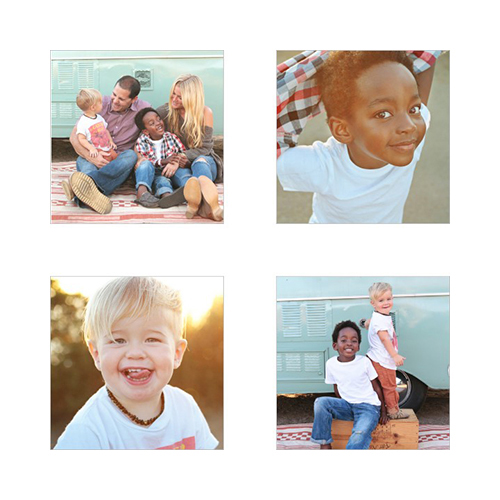 Mini Two By Two Square 5x5
Add big personal style to smaller spaces with our multi-mini mounted wall art. Display an artful arrangement on narrow walls, reading nooks or above your desk.
Product Details
Frameless design gives photos in small spaces a clean, modern look
Stylish backgrounds and layouts for one or more photos
See photos in full color, black-and-white or sepia tones
You can choose frames for individual pieces when you edit your arrangement.
Total Size:
Pricing
Set
Price
Mounted Wall Art (5x5)

$22.99




$11.50

Mounted Wall Art (5x5)

$22.99




$11.50

Mounted Wall Art (5x5)

$22.99




$11.50

Mounted Wall Art (5x5)

$22.99




$11.50

Total

$91.96




$46.00