Tilty Strips Personalized Frame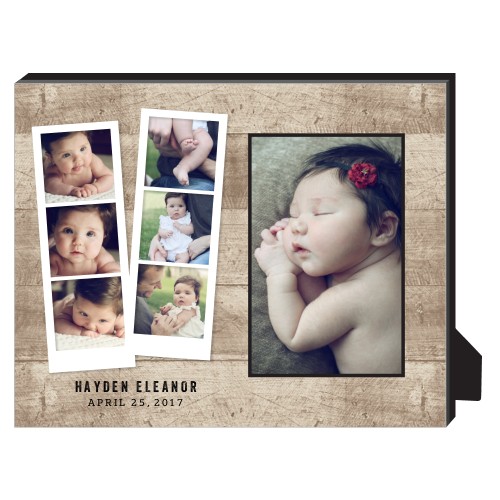 Tilty Strips Personalized Frame
Placed in our personalized frame, a favorite photograph gets the special attention it deserves. It comes ready to hang, and an easel back allows for horizontal or vertical display on a desk or dressertop.
Product Details
Choose from a range of printed designs
Includes keyhole hanging slots and an easel back for easy display
8x10 frame fits 4x6 print; 11.5x11.5 frame fits 5x7 print
Made with durable high-gloss hardboard
Choose frame style:

8x10

8x10

8x10

11.5 x 11.5

11.5 x 11.5
Custom Color Palette
Click Personalize and choose your colors for this design.
Personalized Frame pricing
Item
Price
8x10 Personalized Frame
$44.99
8x10 Personalized Frame
$46.99
Personalized Frame pricing
Item
Price
11.5 x 11.5 Personalized Frame
$54.99
11.5 x 11.5 Personalized Frame
$56.99