Wood Wall Art
Create Custom Wood Wall Art
Transform your photos into custom wood wall art with Shutterfly. Whether you are renting your first apartment or decorating a house you will love for years to come, your home is a place that should make you feel loved and happy. Where you live is your place to surround yourself with the people you love. While you could just hang everyday prints or posters on your wall, custom art will help turn that apartment or house into a home. Shutterfly has an amazing array of custom wood wall art options to decorate your home. With Shutterfly's personalization tools, you can create wood wall decor with photos of your most precious memories. Whether you're hanging family photos in your living room or professional photography in your entryway, wooden wall art makes beautiful and rustic home decor for any living space.
Designing Your Personalized Wood Wall Art
Did you know you can have your favorite memories turned into photos printed on wood? Whether you want a stand-alone wood wall art piece piece or a beautiful series of images printed on wood, Shutterfly has an easy-to-use template for you. Browse from one of the over 80 options for a custom wood print that is perfect for your home and budget. Shutterfly makes it easier than ever to turn your favorite photos into beautiful wooden wall art. Shutterfly also has an extensive art library to help you create pieces you love. Our collection of wood wall art templates will guide you through the entire design process. You can pick unique design elements like monograms, borders, and your own personalized messaging. You can choose a one-size piece or create an entire gallery wall. Showcase one favorite, create a custom collage, or design a series of all your favorite images of wooden wall decor. These unique wall art pieces are perfect for those with rustic or minimalist taste in home decor, and make perfect gifts for housewarming parties or wedding gifts.
Hanging Custom Wood Prints
Printed on premium quality wood, with natural wood grain showing through photos for a rustic touch; each wood print is unique. Each piece of wooden wall art has grooves carved into the back that allow for easy hanging. Whether you're hanging your wood prints in your room, dining room, or living room, wall hanging is a simple process. Wood print designs large and small will become the focal point of any room when you make your custom wall art with Shutterfly. For more touches of wood to your home decor, you can make double wooden prints for tabletop decor or canvas prints with wood picture frames.
Custom Wood Prints Make the Best Home Decor Gifts
Personalized wood wall art makes great gifts. When you are puzzled on what to give your favorite newlyweds, turn your favorite photograph of them into a beautiful wood wall art piece they will cherish forever. Turn your child's school pictures into a unique personalized gift for Grandma this Christmas. Create a custom wood picture out of a family portrait to display in your own office or for a family member that loves sentimental gifts. You can even design a wood sign with your family's name or a custom quote that will look perfect as the focal point of the living room. No matter how you design your wood wall art, it will be one-of-a-kind because it was made by you.
Related Products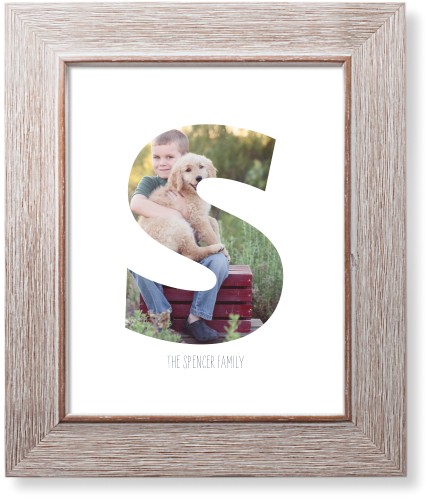 Letter Monogram Art Print by Shutterfly. Turn a favorite image into a stunning gift, or addition to your own space, with a gallery-quality premium cardstock art print.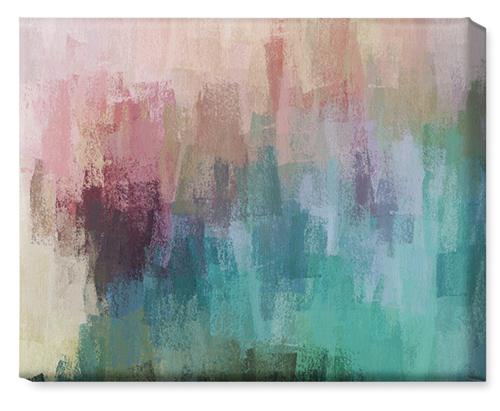 Abstract Chalk Wall Art by Shutterfly. Take favorite photos to the next level by printing on high-quality photo board. Add a frame for extra polish. The sleek look will elevate any space in your home.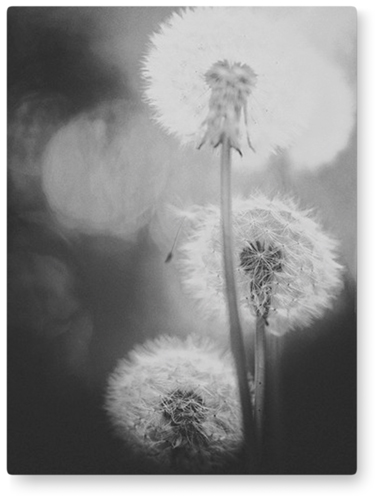 Dandelions Wall Art by Shutterfly. Create high-definition wall art with a clean, modern look. Metal prints are made of aluminum, with a white base coat that makes colors pop. Design a statement piece for your home or a show-stopping gift ...