Download article
Shoot at child-level
Giving a camera to a child is probably one of the best ways to get a good picture, since children look at the world from a vantage point that adults don't. You can make your photography more creative by shooting subjects at that level as well—beneficial when you're shooting flowers, pets and especially children.
Just compare the impact of these two pictures. Shooting children from a standing position, as the first photo does, literally and figuratively "looks down" on the subject and makes for a less interesting image.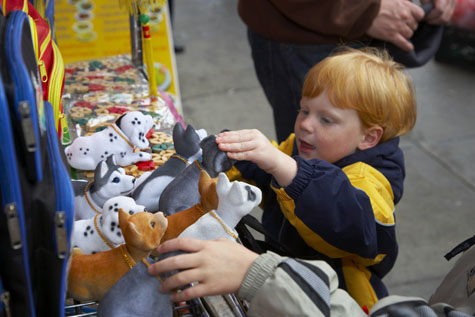 In this picture, the perspective is right at child level, and it makes for a more equal relationship between photographer and subject—making for a better-quality photo. So get down low and shoot!