Download article
Choose styles, backgrounds and layouts
Once you've chosen the type of calendar, it's time to choose a style, if you're in collage mode, or choose a layout, if you're in classic mode.
For Wall Calendars, browse through the Style palette on the left. Click on each box to view the sample backgrounds, and then choose the Style that best suits your calendar. Remember, each month can have a different background of any style, and you can change them at any time during the Edit step.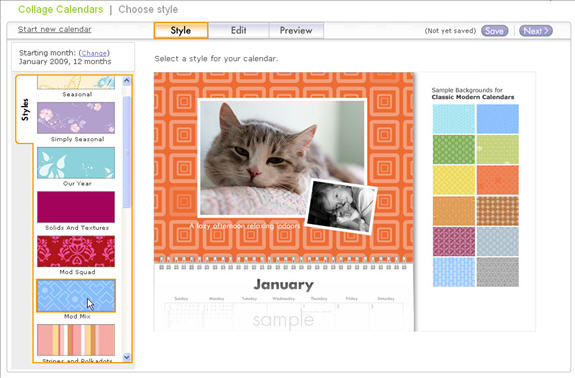 At this point, you'll want to save your calendar so that if you take a break, you can pick up right where you left off. Click the "Save" button on the upper-right and name your calendar, and then click "Save" in the dialog box. You'll find your saved calendar in "My projects" under the My Shutterfly tab.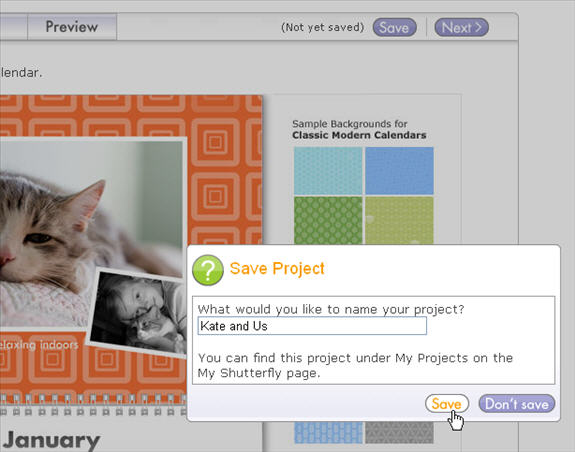 When you're ready to start adding pictures and text, click "Next" in the upper-right.