Download article
Preview and order
In the Preview step, you can double-check your calendar before you order. For Collage and Classic Calendars, use the arrow and month icons to check each month, and click the "Bottom" link on the left to view calendar dates and ensure that all public holidays and personalized events appear correctly. To really experience having the calendar in your hands, select "Slideshow" in the upper-right. A pop-up window will launch. Navigate using the arrows at the top of the window or the page thumbnails on the bottom. Return to the main preview window to make any adjustments.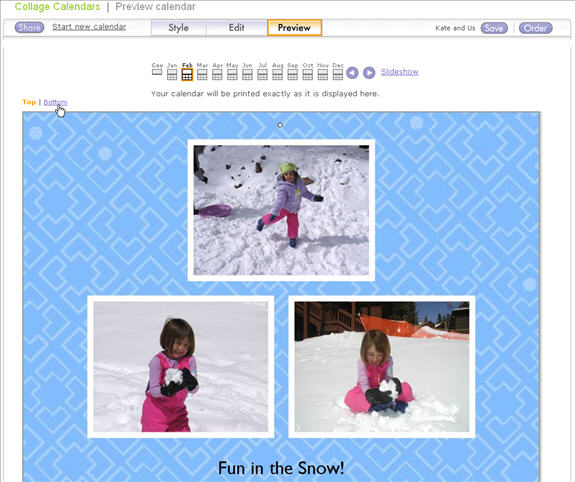 For Calendar Posters, navigate using the magnifying icons at the top of the page and drag the gray box around the thumbnail at the upper right. Return to the Edit step to make any fixes.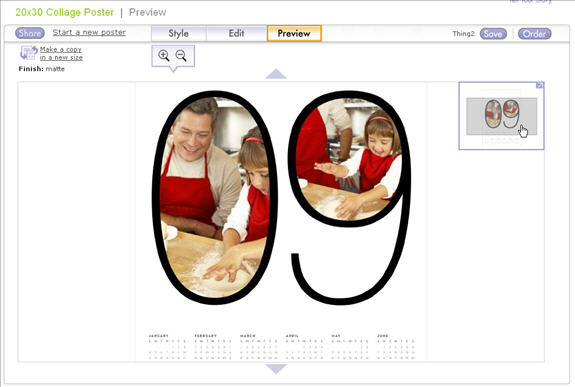 Once you're happy with the way everything looks, click "Order" at the top-right corner of the page. Select the quantity of calendars and then choose who you'd like to receive the calendar.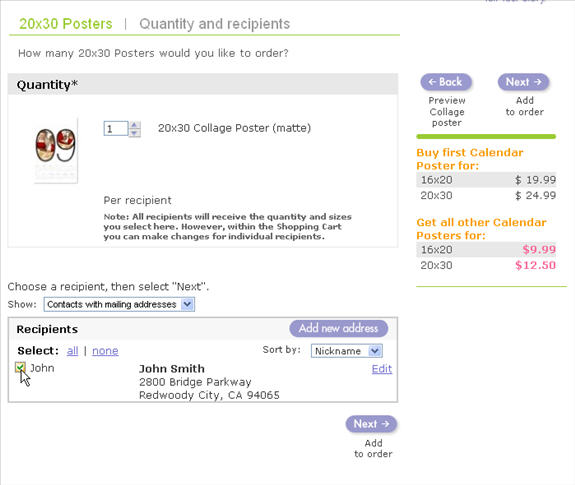 On the following page, select the method of shipping and enter any special offers or discounts at the bottom of the page. Lastly, go to the checkout page, choose your form of payment, and click "Place my order now".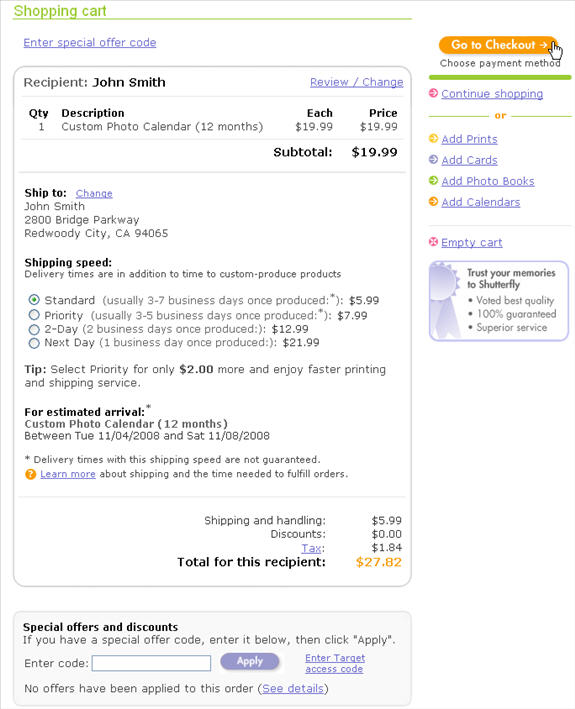 Once your order has been confirmed, you or your recipients will receive their calendar in about a week.