Download article
Create a Calendar Poster
If you've chosen to create a Calendar Poster, your first step is to choose the occasion/theme from the Style step, depending on how many pictures you'd like on your poster. Click on the style you prefer.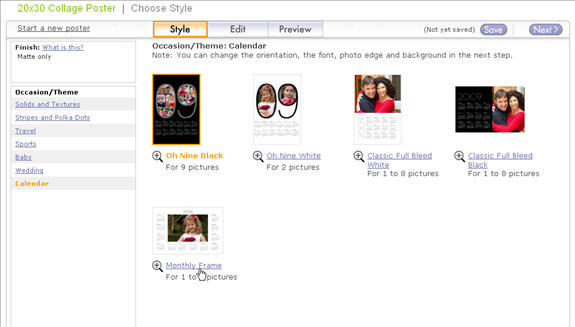 In Edit, select a layout (if more than one is available) from the Layouts palette, then click the "Get pictures" button at the bottom of the page.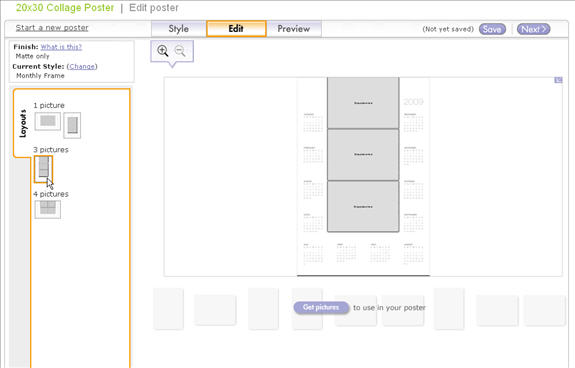 On the Collect Pictures page, you can either select entire albums from the folder view or specific pictures from the album view. The selected items will be highlighted by an orange box around the edge. Click "Add to Calendar" in the upper-right to add these pictures. Then, when you're done, click "Return to Calendar".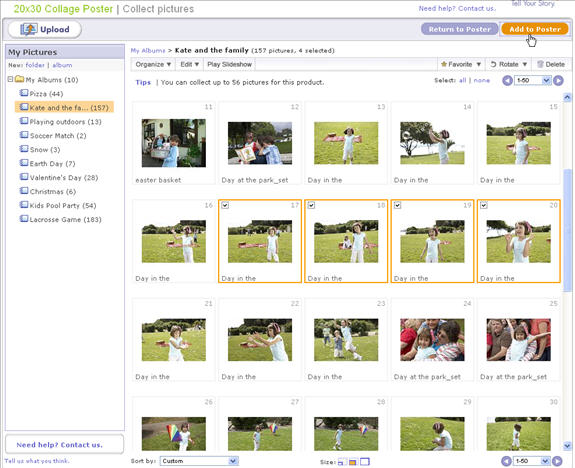 Your pictures now appear on the picture strip running along the bottom of the page. Drag-and-drop pictures from the picture strip onto the gray box (or boxes) on the Calendar Poster that read "Drop picture here".
Once you've finished filling your poster, click the "Save" button on the upper-right and name your calendar, and then click "Save" in the dialog box. You'll find your saved calendar in "My projects" under the My Shutterfly tab.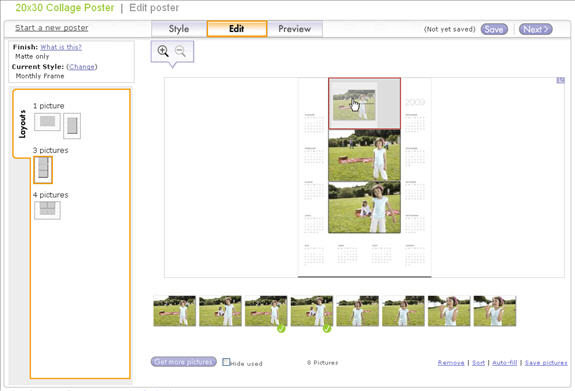 When you're ready to preview and order your calendar poster, click "Next".