Download article
Create Designer Cards
Choose a theme from a list of all the cards, or by clicking the "Get started" button. You can also shop by designer. Once you've picked a theme or designer, choose the style you'd like. Each style accommodates up to a certain number of pictures, and some designer cards used for invitations or as correspondence cards are text-only, so keep that in mind when making your selection.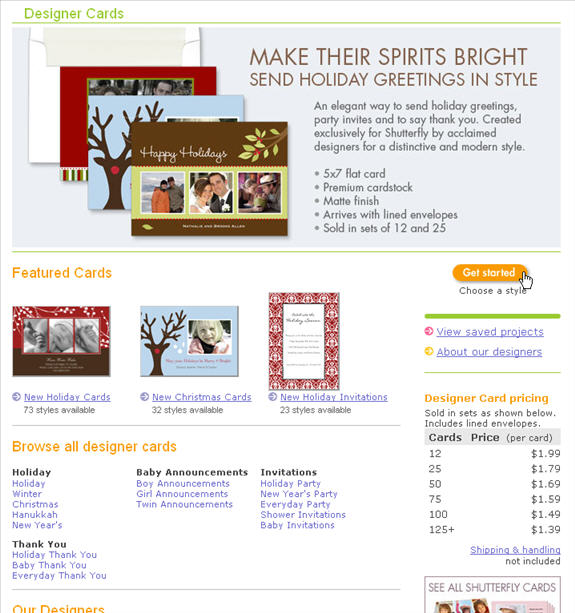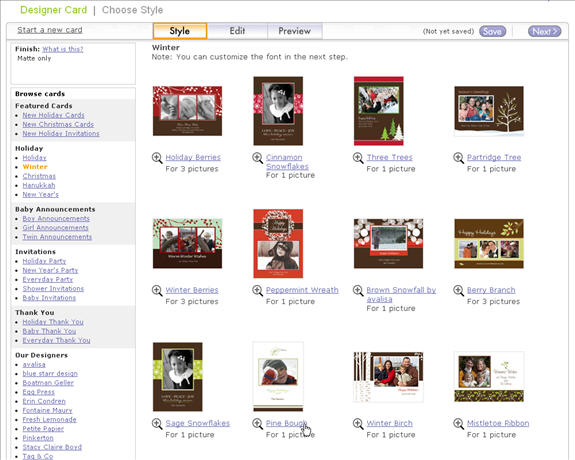 For cards that use pictures, click the "Get pictures" button. On the Collect Pictures page, select entire albums from the folder view or specific pictures from the album view—up to 20 pictures in total. The selected items will be highlighted by an orange box around the edge. Click "Add to card" in the upper-right to add these pictures. Then, when you're done, click "Return to card."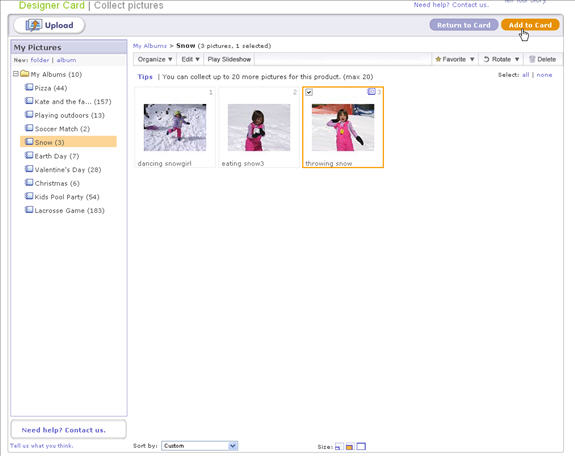 Save your card so that if you take a break, you can pick up right where you left off. Select the "Save" button on the right, name your card, and then click "Save" in the dialog box. You'll find your saved card in "My projects" under the My Shutterfly tab.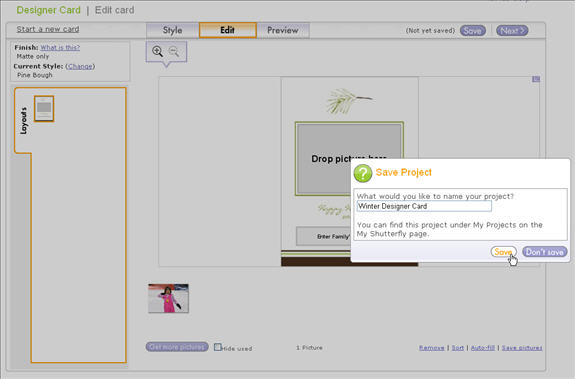 Drag the picture(s) onto your card. Click on any picture to open the edit picture pop-up window, where you can rotate, crop, fix red-eye and add effects.
To enter captions on your Designer Card, click on the text boxes. Follow the instructions about the appropriate content for each box. The font type, size, alignment and color of your text have been preselected for you to match the specific card. Unless your text won't fit, avoid modifying the settings. Click the "Preview" button to see how your text will look, then click "Done" when you're finished. If you don't want any caption on the card, leave the text box blank. Blank text boxes won't appear on the finished card.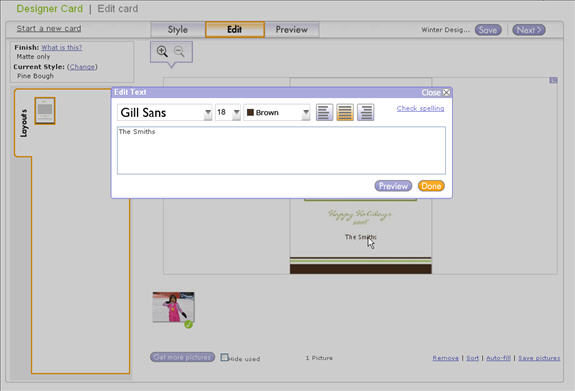 For a closer look at your card, use the magnifying glass icons at the top of the page to zoom in and out. Navigate by clicking-and-dragging the grey box in the upper-right thumbnail.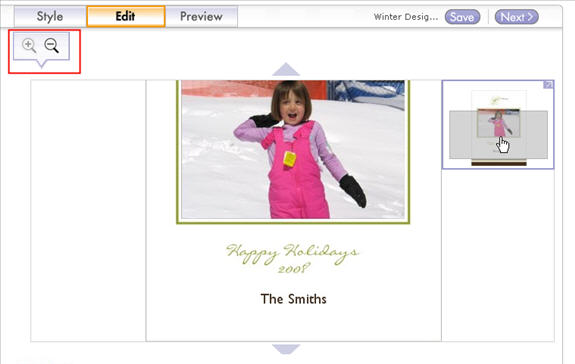 Click "Next" to preview your Designer Card. If you need to make any changes, click on the Style and Edit bars to return to those steps.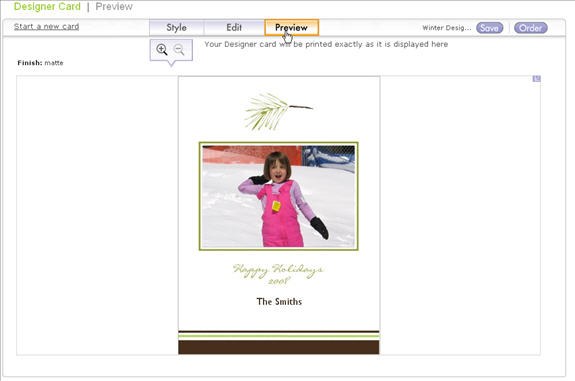 Once you're happy with the way everything looks, click "Order" at the top-right of the page. Select the quantity of cards (either 12 or some multiple of 25) and then choose who you'd like to receive them.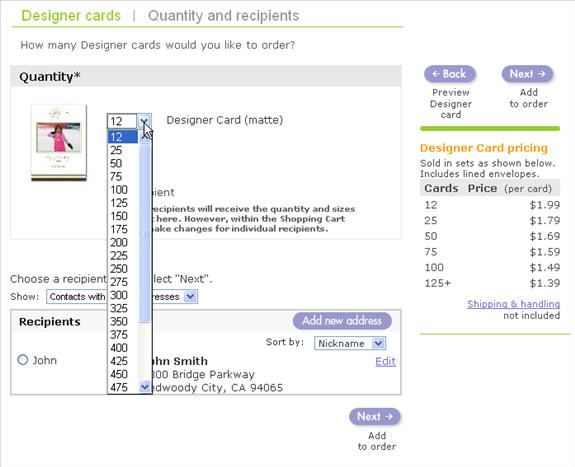 On the following page, select the method of shipping and enter any special offers or discounts at the bottom of the page. Lastly, go to the checkout page, choose your form of payment, and click "Place my order now." Once you've entered your payment information, the cards will be printed and sent on their way, arriving in about a week.