Download article
Get started
Cards are a great way to share your joy with friends and family. We're going to show you just how quick and easy it is to create cards and the wide variety of card types and designs from which to choose.
To begin, sign in to your Shutterfly account. (If you don't already have one, click "Sign up" at the top of the page.) Click the "Store" tab and from the column on the left of the page, select the "Cards" link.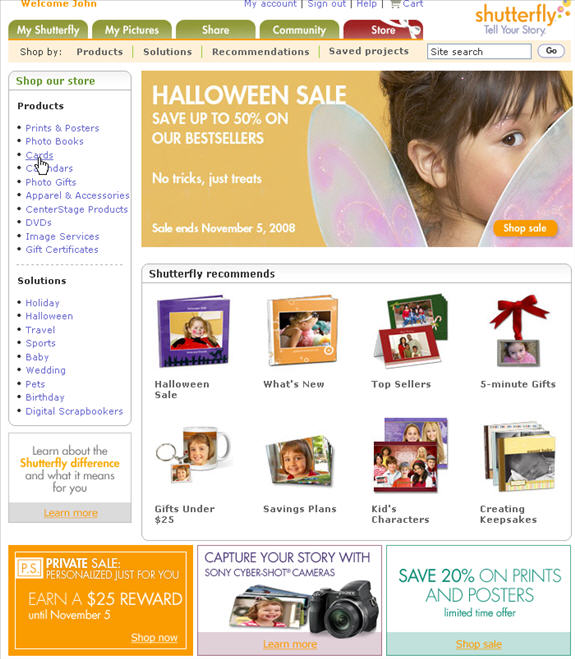 Shop by type of card or occasion. There are three different card types from which to choose: Greeting Cards, Designer Cards and Photo Cards (in both 5x7 and 4x8 formats). Click "Compare all cards" to see the ways in which they differ from one another. Alternatively, shop by occasion—you'll find cards for birthdays, baby announcements, thank you's and holidays.
When you've chosen the card type or occasion, click the "Go" button directly underneath it to start. Depending on the type of cards you're creating, proceed directly to that part of this tutorial:
Greeting Cards
Designer Cards
Photo Cards