Download article
Get started
If you're looking to maximize your memories and also make a great gift, create a collage poster. Collect action shots of your child's youth soccer team to give to the coach. Assemble candid snaps from a family reunion to give to the matriarch of the family. Gather images of a happy couple for their wedding reception—guests can then write messages for a wedding keepsake.
You can add up to 30 of your favorite pictures and show them off on one of four different print sizes and also choose from a variety of backgrounds and layouts.
We're going to walk you through the process of creating a collage poster in just a few steps. To begin, sign in to your Shutterfly account, go to the "Store" tab and select the "Prints & Posters" link on the left side of the page.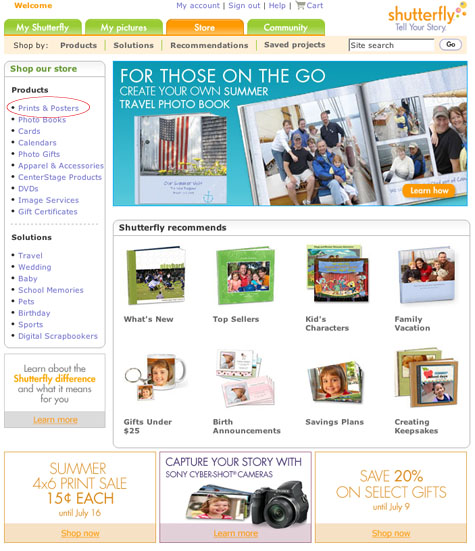 From there, click the "Go" button under "Collage Posters" and choose your poster size—8x10, 11x14, 16x20 or 20x30. While 8x10s are perfect for framing and displaying on a desk, the larger sizes are best for hanging on a wall—plus, they allow you to include more pictures and larger pictures. No matter what size you choose, you'll be able to select either a Landscape or a Portrait orientation.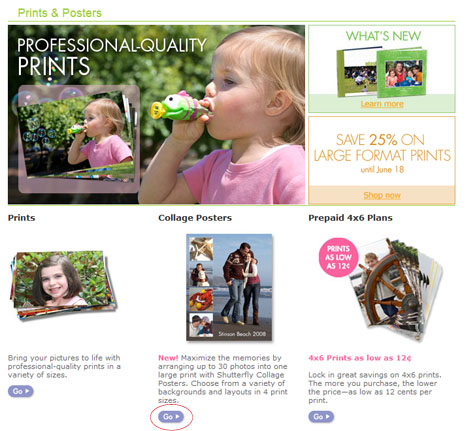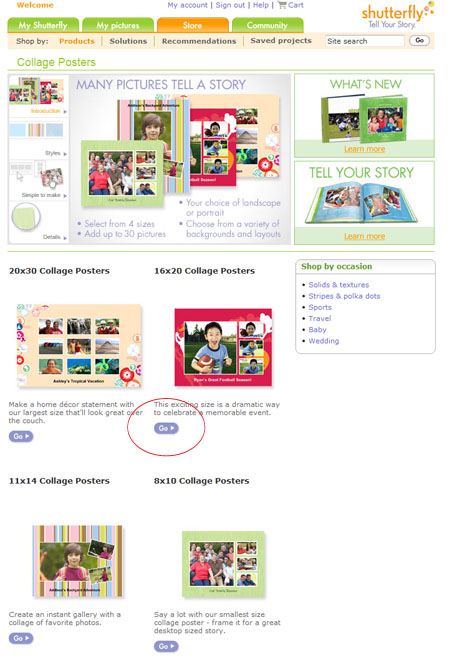 After you select a size, click "Get Started."