Download article
Make one like this™
When you find a photo book that inspires you, it's easy to make one just like it with our "Make one like this" feature.
Once you're signed in and have found a book you like, click on the "Make one like this" button. The design, styles and layouts of the selected book will automatically be loaded into the photo book you're creating, making it easy to tell your own story. All you have to do is add your own pictures and text.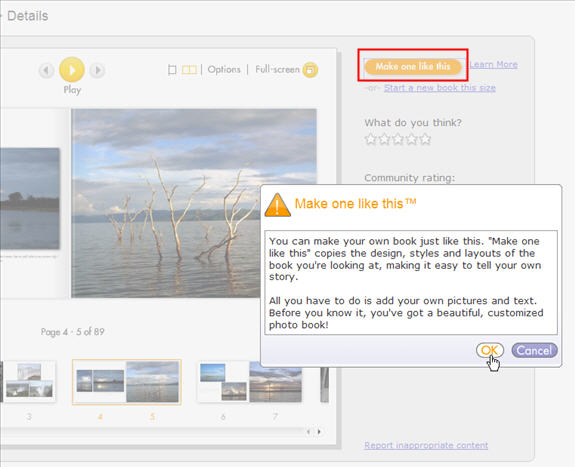 Even though you may have started your photo book by copying one from the Gallery, you can always personalize yours with the options we offer, including adding and reordering pages, and changing backgrounds and layouts.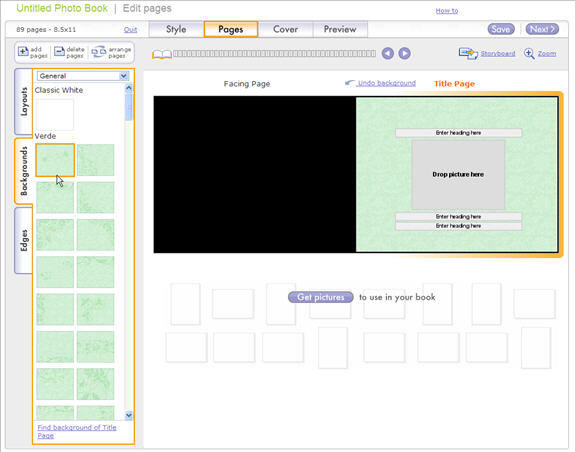 When using the "Make one like this" feature with a Digital Scrapbook, you'll start the photo book with blank pages because each page in a digital scrapbook is a single, custom-created JPEG image.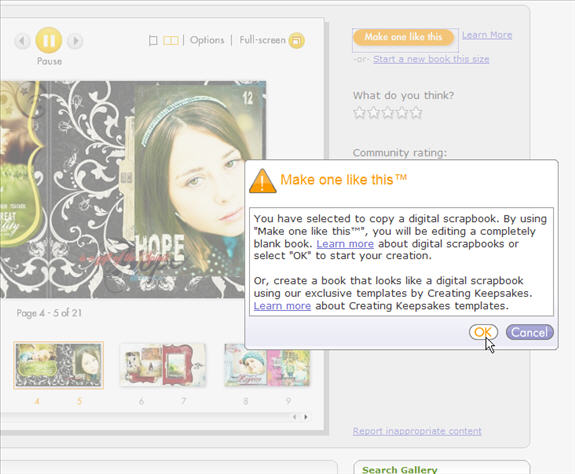 Although the images and text from the Shutterfly member who made the original book will be removed, a pop-up guide of their book can be referenced by clicking the "Original Gallery book" link on the lower-right of your workspace.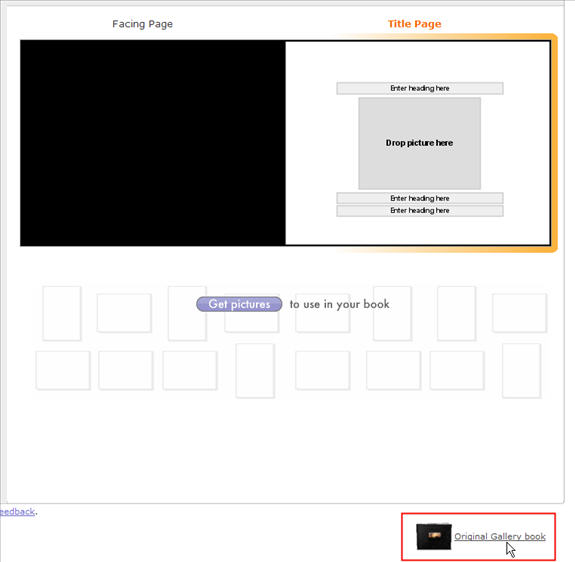 You can also select "Start a new book this size" below the "Make one like this" button to start an identically sized book from scratch.

Now you're ready to get started exploring Shutterfly Gallery. Click here to begin or take a look at our storytelling blog to get ideas and inspiration.