Download article
Get started
We're going to show you how to create a Shutterfly photo book. It's fun, easy, and can be completed in just a few steps.
To begin, sign in to your Shutterfly account. (If you don't already have one, click "Sign up" at the top of the page.) Click the "Store" tab and select the "Photo Books" link in the middle of the page.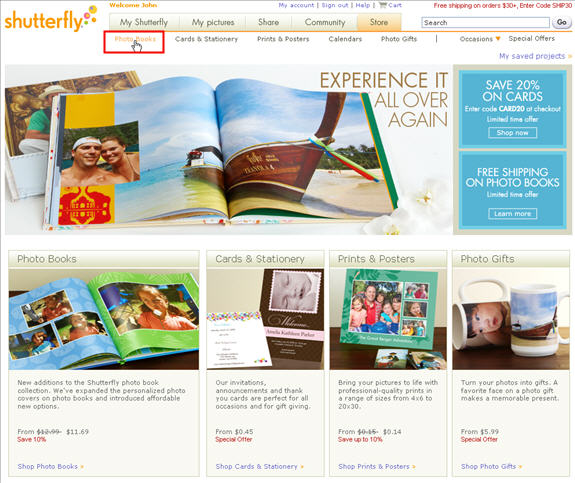 Get started by choosing a book size. You may also shop by occasion—where different background choices are grouped into styles that match the occasion.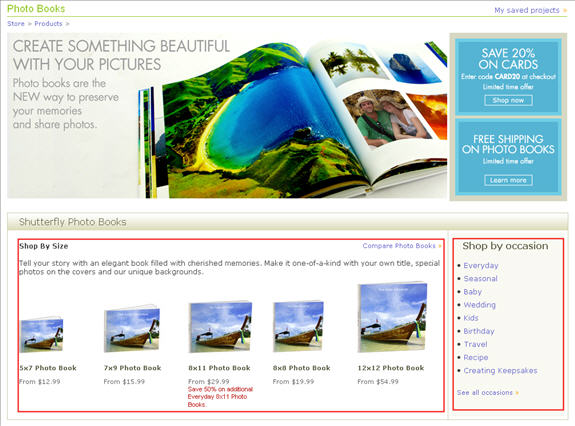 Shop by book size
Shutterfly offers five different sizes for your photo book: 5x7, 7x9, 8x11, 8x8 and 12x12. To learn more about each size, click "Compare Photo Books."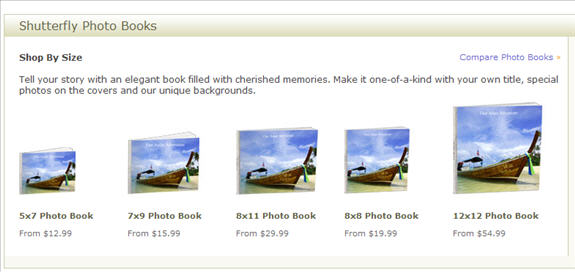 Once you've selected a size, choose your book's cover type using the pulldown menu—you can always change it later during the editing process. Then click "Get started" to begin filling your book.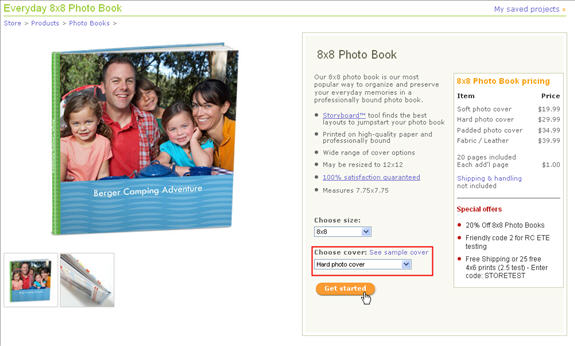 Shop by occasion
If you prefer to shop by occasion, we provide several design choices, including seasonal events like Christmas and Mother's Day, milestones including baby or wedding, and interests, such as sports or travel. If you don't see what you're looking for, click the "See all occasions" link at the bottom of the column for the complete list.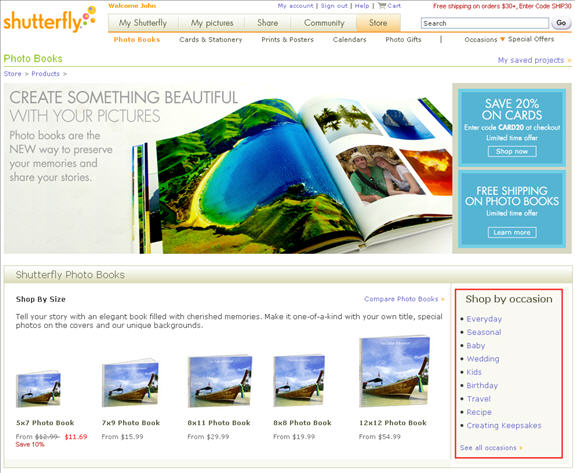 Once you've chosen an occasion, select a book size and cover type, where applicable, from the pulldown menus on the right. The cover type can be changed later in the editing process. (For certain occasions, such as a pre-designed Creating Keepsakes photo book, the book size options may be limited.) Then click "Get started."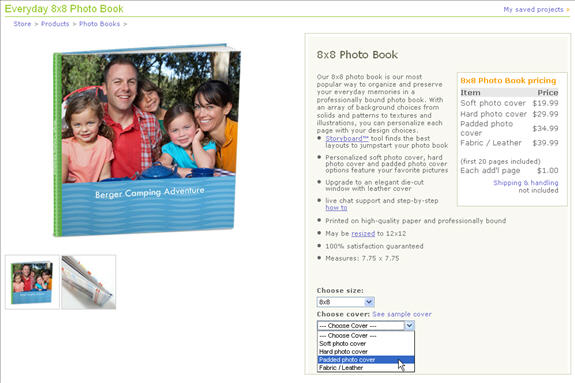 There are four steps to making a photo book: Style, Pages, Cover and Preview. You can get to each step by clicking on the bar at the top of every page in the photo book workspace. While we recommend that you follow a linear process when making a photo book, you can always move back and forth among these steps at any time in the process.

At this point, you'll want to name and save your project so if you take a break you can pick up right where you left off. Click the "Save" button on the upper-right and name your book and then click "Save" in the dialog box. You'll find your saved book in "My projects" under the My Shutterfly tab.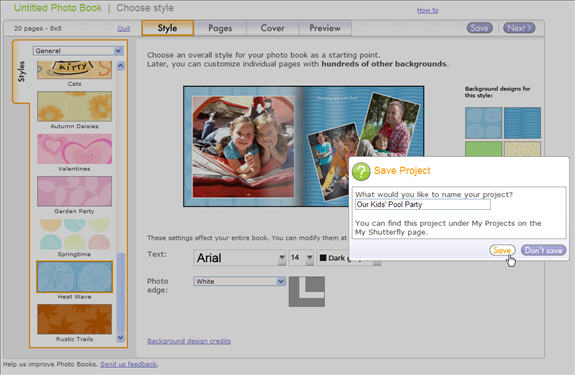 Start by choosing your book style. Using the "Styles" tab on the left of the page, click each background to see how it'll look in the book. Select the one you wish to use and choose your text (font type, size and color) and photo edges. The selections you make on the Style tab will set the backgrounds, layouts, edges and fonts for all the pages of your book. You can also customize these options for any individual page from the Pages tab except in the case of pre-designed occasions such as Family Reunion and Creating Keepsakes.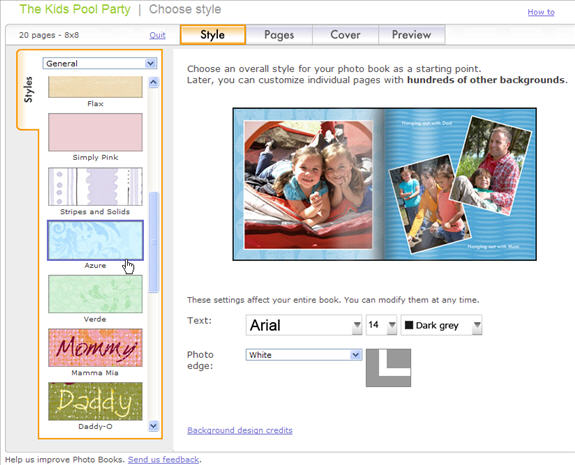 When you're ready to get pictures for your book, click the "Next" button at top-right.