Download article
Preview and order your book
Once you've filled your book's pages and chosen your cover, it's time to double-check everything. The Preview step is where you view your book as a whole, re-read your text and make any last-minute changes before placing your order.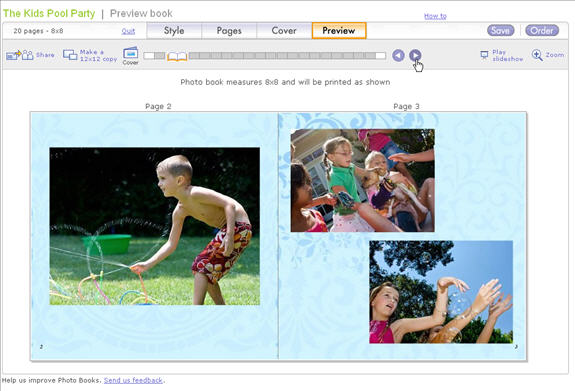 To preview, navigate through each page spread using the two arrow buttons at the top of the page. Use the magnifying-glass icon for an enlarged view. To jump to a specific part of the book, roll your mouse over the page strip, and then click on the desired spread. To really experience having the book in your hands, select "Play Slideshow" in the upper-right. A pop-up window will launch. Navigate using the arrows at the top of the window or the spread thumbnails on the bottom. Return to the main preview window to make any adjustments.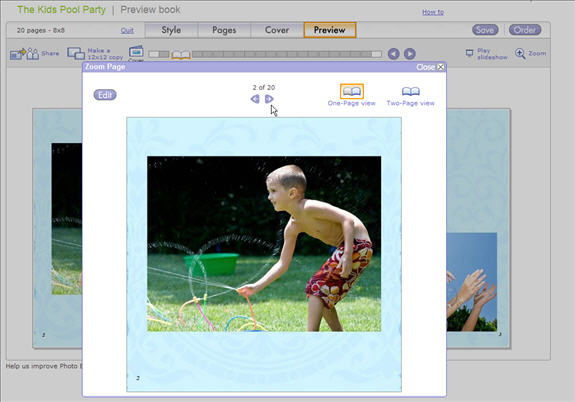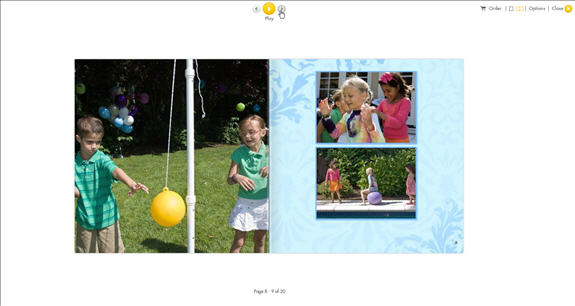 To share your book with friends and family, click the "Share" link at top-left to send an email, add the book to your Shutterfly Share site or post it on a social networking site such as Facebook.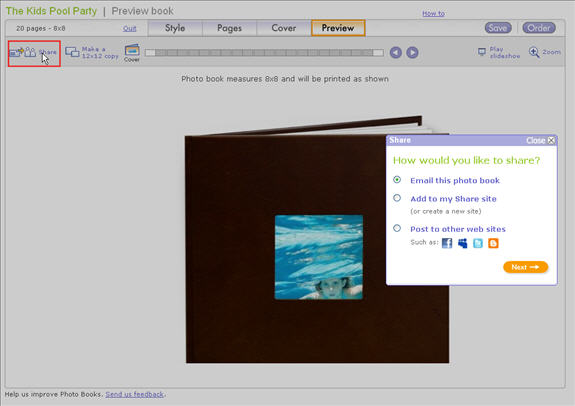 To make a copy of your photo book in a different size, click on the "copy" link at top-left and then review your new book to make sure all pictures and text look okay.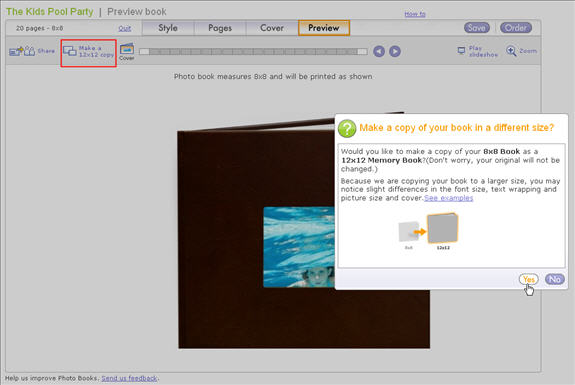 Once you're happy with the way everything looks, click "Order" at the top-right corner of the page. Select the quantity of books to send per recipient and then choose who you'd like to receive the book.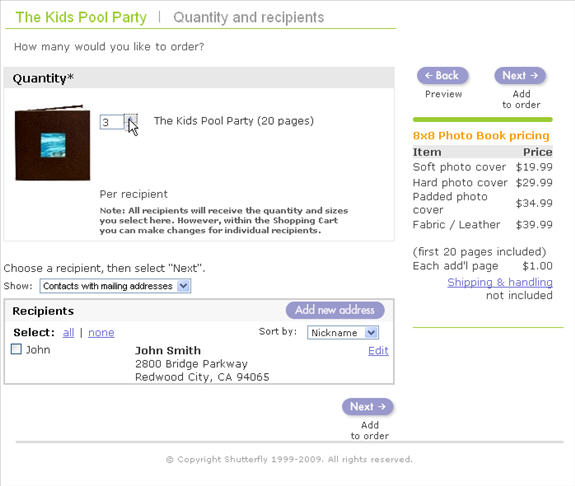 On the following page, select the method of shipping and enter any special offers or discounts at the bottom of the page. Lastly, go to the checkout page, choose your form of payment, and click "Place my order now."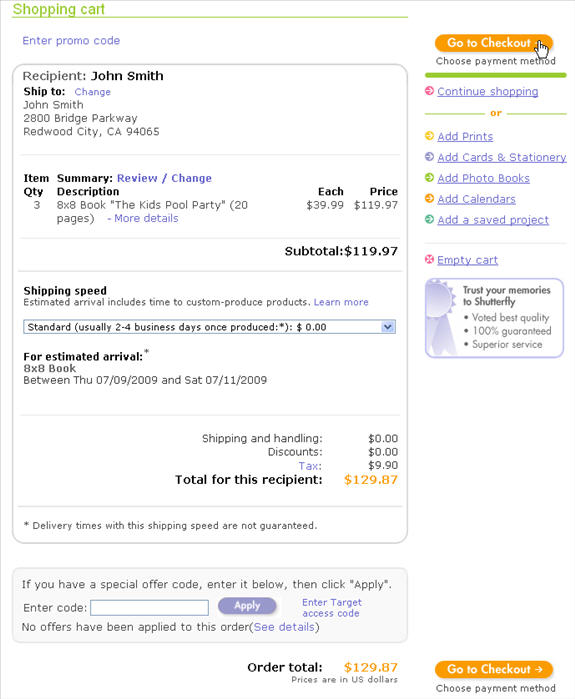 Once your order has been confirmed, your recipients will receive their book in about a week.