Download article
Create and order prints
To create prints of your pictures, select "Prints" from the top of the My Pictures work area.
The images you selected will then appear on a page where you can select glossy or matte finish, picture sizes, quantities, and even a back-of-print message for each photo. Click "Preview" on any specific thumbnail to see how the print will look. You can change the print size and adjust the cropping there as well. If you decide you don't want to make a print out of one or more pictures, select the "remove" link by that thumbnail.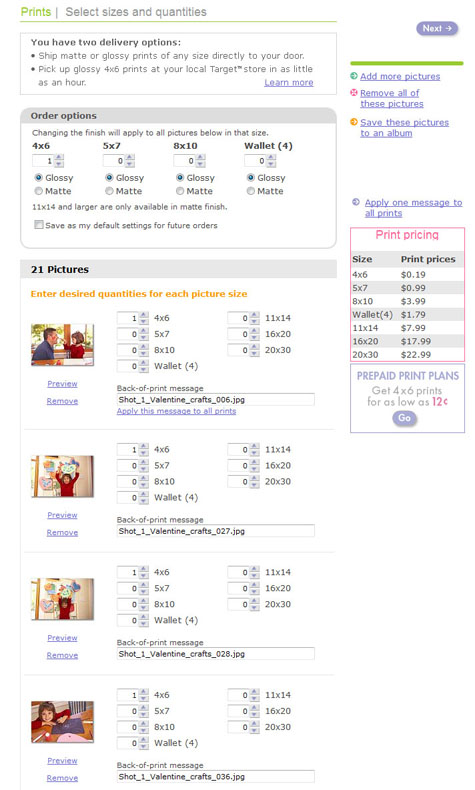 You have two delivery options as well. No matter what size prints you choose, you can have them shipped directly to your door. If you're creating less than 100 4x6 prints, you have the option to pick them up at your local Target, in as little as one hour. To do this, select the Target module on the "Select recipients" page, enter your ZIP code, choose the store for pickup from the Store Locator, and click "Select store".