Order and share your photo book
When you're done making changes to your photo book, click on the "Project" menu and save and name your photo book. You may be prompted to save or sign in, in case you haven't already done so. In the dialog box, name and save your photo book to your Shutterfly account. The name appears in the upper-right next to the Project pulldown menu.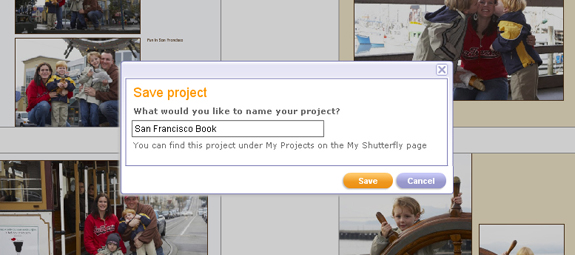 Then order copies-for yourself, for friends and for family. Click "Order" in the upper-left of the page. You can also share your photo book by choosing "Share" from the Project menu.

On the next page, choose the quantity of photo books you'd like to order and the recipients you'd like to receive it.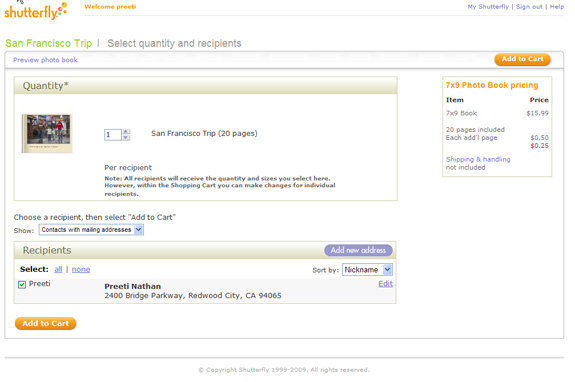 Enter your credit card information and any discount codes. When you're ready to order, click "Place my order now."
Your photo book will be shipped to you in a few days.