Download article
Mark favorites and album covers
Perhaps you've just uploaded an album full of pictures and want to make a note of which ones you like the best. The "Favorite" pulldown menu at the top of the main work area allows you to do just that. First, click on the pictures you'd like to mark as favorites. Then click the arrow next to the pulldown menu and select "Mark." You'll notice that a star appears next to the thumbnails of the selected pictures. To undo this action, return to the pulldown menu and select "Unmark." To show all the items that have been marked as favorites, select "Show all" from the Favorite pulldown menu.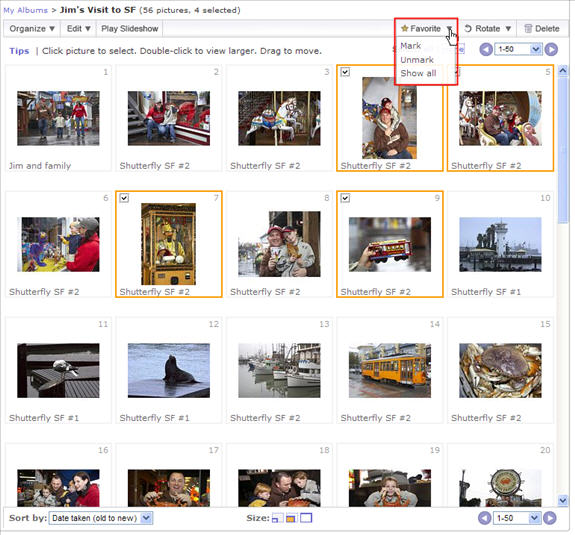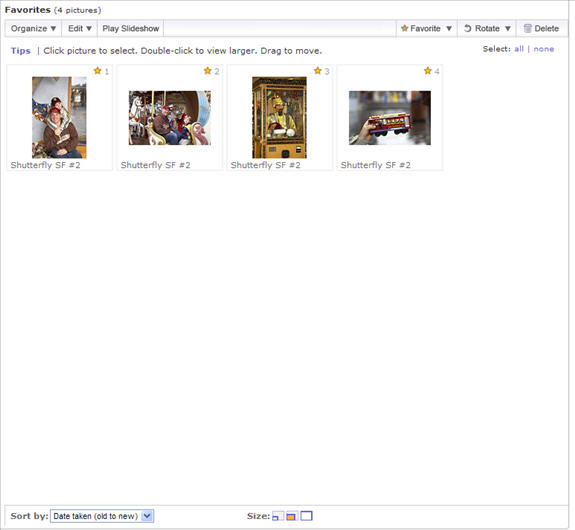 When viewing albums, you'll want to select a picture to use as the "cover" that will differentiate it from other albums. There are two ways to choose an album cover. The first way is to select a picture and click on the small arrow in the lower-right of the box. From the pulldown menu, select "Use for album cover."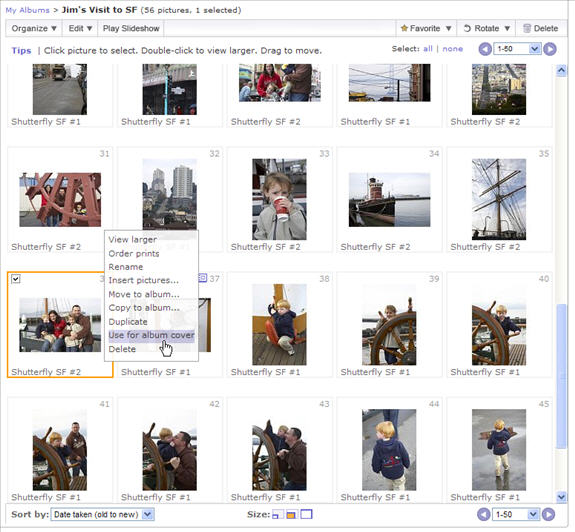 If you're in picture view, select the "Use as album cover" link in the top-right. The cover icon will then appear on the picture thumbnail. To change the album cover, simply double-click on another picture thumbnail and repeat the process.