Foliage Wreath Canvas Tote Bag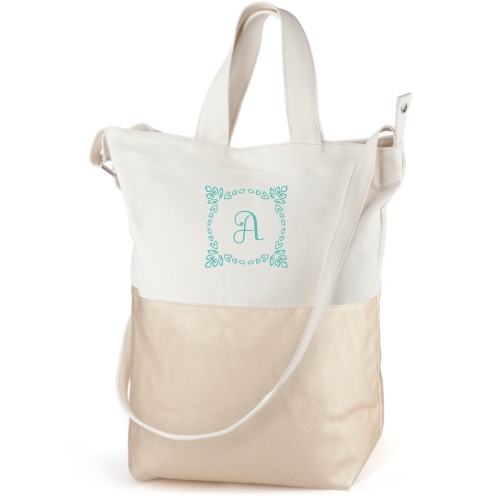 Foliage Wreath Canvas Tote Bag
Say it all with a stylish canvas tote embroidered with your personal message. Perfect for weekend getaways, quick trips around town or as an everyday tote.
Product Details
Embroidered personalization
100% cotton canvas
For gold trim: 100% polyurethane
Large tote features accent color on the handles and bottom of bag
Bucket tote features accent color on bottom of bag
Spot clean. Do not machine wash. Do not dry clean.
Choose bag style:

Large tote

Bucket tote
Choose accent color:




Canvas Tote Bag pricing
Set
Price
Bucket Personalized Tote with Metallic Gold Accent Color

$59.99
Canvas Tote Bag pricing
Set
Price
Bucket Personalized Tote with Navy Accent Color

$49.99
Canvas Tote Bag pricing
Set
Price
Bucket Personalized Tote with Red Accent Color

$49.99
Canvas Tote Bag pricing
Set
Price
Bucket Personalized Tote with Army Green Accent Color

$49.99
Canvas Tote Bag pricing
Set
Price
Large Personalized Tote with Metallic Gold Accent Color

$69.99
Canvas Tote Bag pricing
Set
Price
Large Personalized Tote with Navy Accent Color

$59.99
Canvas Tote Bag pricing
Set
Price
Large Personalized Tote with Red Accent Color

$59.99
Canvas Tote Bag pricing
Set
Price
Large Personalized Tote with Army Green Accent Color

$59.99