Live Laugh Love Garden Stone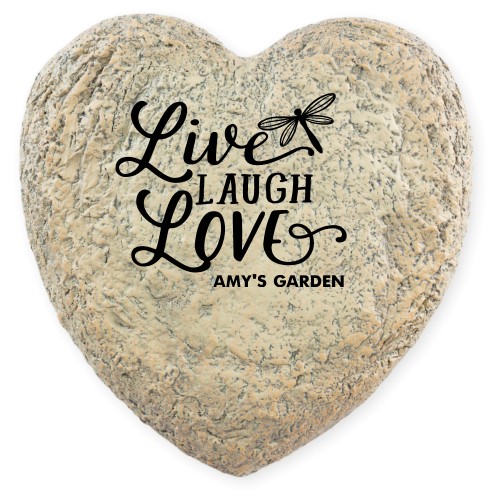 Live Laugh Love Garden Stone
Personalize a garden stone with words of inspiration or your personal message to spruce up your outdoor space. Select an oval or heart shape for yourself or someone else.
Product Details
Laser-etched personalization
Made of resin
Hollow underside for easy in-ground placement
Large oval shape measures: 11.5x7.5"
Small oval shape measures: 5.5x4.25"
Heart shape measures: 9x9"
Choose style:

11x8

6x4

9x9
Garden Stone pricing
Item
Price
Small Oval Garden Stone (5.5x4.25)
$24.99
Large Oval Garden Stone (11.5x7.5)
$34.99
Heart Shaped Garden Stone (9x9)
$39.99