What customers have to say about our Gifts for Grandparents
January 18, 2019
Perfect. Good quality.
"Great gift for the grandparents!"
"This was a gift for a real good friend of mine she absolutely loved it I can't wait to make one for myself !"
January 15, 2019
We were thrilled how it came out.
"My son loved the quality of the product."
January 14, 2019
Amazing! Beautiful
"Great quality, Pictures are clear. I love it! It's perfect. I LOVE SHUTTERFLY"
January 13, 2019
Fantastic!
"This blanket is absolutely beautiful. The fabric is so soft and I could not be more happy with this purchase!"
Personalized Gifts for Grandparents
Shop personalized grandparent gifts for any occasion, whether it's Grandparents' Day, Mother's Day, Father's Day or another special occasion. Show grandpa and grandma how much they're loved and appreciated with one of Shutterfly's personalized gifts for grandparents. We offer a variety of custom gifts for grandparents that they will treasure and proudly display for many years. From gorgeous glass vases that make great gifts for grandma to fun latte mugs to monogram blankets, pillows and many more keepsakes, you'll find a great gift for the grandparents in your life, regardless of their personality or style.
Thoughtful Gifts for Grandparents
Our collection of personalized gifts for grandparents are easy to personalize. You can add custom messages, dates, names and then upload your most precious pictures to a layout using our convenient design template. Whether you're looking for personalized gifts for grandma or gifts for grandpa, you can create a special keepsake they will cherish for years to come. Make thoughtful gifts for grandparents yourself or have your family members all make something together. Need a few ideas? A few popular grandparent gift options include:
Custom canvas prints with names and birth dates of all the grandkids.
A customized mug set with photos of grandkids that grandparents will enjoy using every day.
Does grandma have a famous cookie or casserole recipe? Custom ceramic photo tiles (which come with an easel) make for great personalized grandma gifts since you can easily feature her favorite recipes.
A custom photo book filled with their favorite memories and life stories is the perfect grandparent gift for any occasion. Gather their favorite photos and ask them about each one to create custom captions that tell their story.
If you're looking for a Christmas gift for grandma or grandpa, design a personalized Christmas ornament showcasing pictures of their family tree to hang for the holiday season.
Personalized frames are always a huge hit with grandparents since they love showing off photos of their grandchildren and being able to see their beautiful faces when they're not with them.
A warm, cozy personalized blanket with family photos is another grandparent favorite. This item pairs especially well with our custom coffee mugs and latte mugs. Shop the full set to offer grandpa gifts that encourage warmth, comfort, and love.
When you design your own personalized grandparent gift, you're giving them a symbol of your unconditional love. With our variety of heartfelt options, you'll pick the perfect present that enables them to keep their fondest memories close by. Custom gifts for grandpa and grandpa give off a homemade feel, and your grandparents will see how much thought and care you put into making the perfect gift just for them.
Shop the Best Gifts for Grandparents for Any Occasion
Shutterfly offers a range of grandparent gifts that are made to last and are ideal for all occasions. Give these one-of-a-kind gifts grandma gifts and grandpa gifts on birthdays, anniversaries, Christmas, Grandparents' Day, Mother's Day, Father's Day—or just because. From first-time grandparents to great-grandparents, these special keepsake grandparent gifts will mean so much to everyone in your family. While you're designing the perfect gift, don't forget to create the perfect card to match the occasion! You'll love our collection of unique birthday cards, as well as season's greetings cards, and custom holiday cards.
Related Products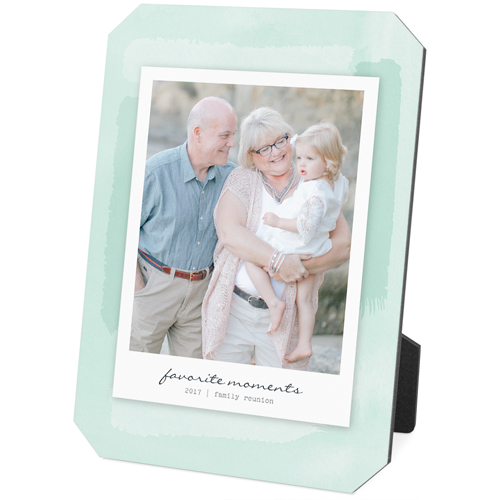 Brushed Stroke Border Desktop Plaque by Shutterfly. Who needs a frame? Make a mini masterpiece with a beautiful desktop plaque in a range of designs for every occasion.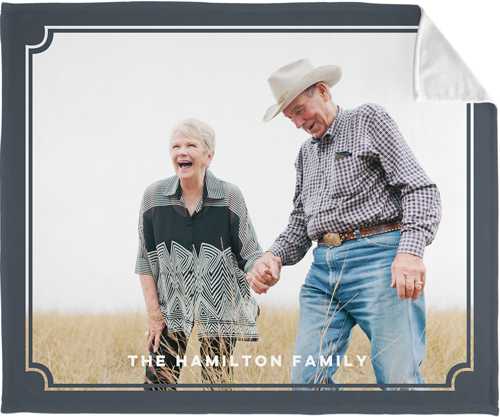 Hand-Drawn Frame Fleece Photo Blanket by Shutterfly. Cozy up to a fleece blanket with your favorite photos. Choose your background and layout.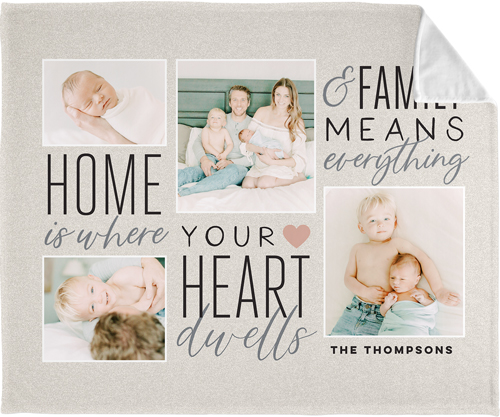 Heartfelt Sentiments Fleece Photo Blanket by Shutterfly. Cozy up to a fleece blanket with your favorite photos. Choose your background and layout.