Mason Jars
What customers have to say about our Mason Jars
January 10, 2019
its perfect
"I use this as a vase"
"I got a few etched glasses for my husband and think they are fantastic. Not only are they practical but they're a conversation starter. Very very cool."
December 29, 2018
I would get this again...actually matching couples glasses
"I bought these as a gift an my sister absolutely loved them! I love the products but I had to deal with a lot of customer service! With this order they double charge me a weird odd amount....but Shutterfly was quick to give it back! My nieces gift Cape....took 2 months to make...I was given back my money on the cape. Also aloud me to pick a different gift so she had something for under the tree!! Christmas miracle I got both gifts under the tree an she loves the Cape! I think Shutterfly maybe getting to full of themselves n can't promise you when your projects will get to you! But they are good bout accomending to you!!"
December 29, 2018
Good product
"Turned out just how I wanted, shipped quickly."
December 29, 2018
Very happy with this purchase
"Ordered these for a Christmas gift for a newly married couple. They were thrilled with them. Good quality. Well packaged for mailing. Would order again."
Make Rustic and Versatile Mason Jars Part of Your Home Décor
Mason jars are becoming increasingly popular for home décor use, and it's easy to see why. There is something both rustic and quaint about customized mason jars with handles, and they are equally fun to drink from and to use for decoration.
How to Decorate With Mason Jars
Mason jars are incredibly versatile and are popularly offered to guests as drinking glasses for wedding receptions and for baby shower parties. Although they are commonly used for drinking, they also look great as home décor. Here are two easy ways to decorate with Mason jar drinking glasses:
1. Use as Tea Light Lanterns
Mason jars can be quickly converted into tea light lanterns with the help of a little spray paint. Simply choose a light spray paint color that complements the décor of your house, and spray the entire exterior of the Mason jar with it until it is sufficiently covered. Allow the paint to fully dry, then place a tea light inside the jar. Set it on your tabletop, countertop, or any other area that could use a little light and color.
2. Create a Rustic Outdoor Chandelier
If you want to create an eye-catching outdoor chandelier, 16oz mason jars hung from tree branches are all you need. To begin, choose a sturdy branch that stretches out over an outdoor seating area. Next, cut various lengths of brown twine or rope and tie several mason jars to the branch, being careful to leave enough space between them so they won't knock into each other. Place electronic tea lights in each Mason jar and turn them on when you want to create a romantic nighttime ambiance.
Mason Jar Gift Ideas
Mason jars are dishwasher & microwave safe, which means they can be used over and over again and are very practical gifts. Fill a jar or two with treats or flowers and give them away as thoughtful birthday gifts or as housewarming gifts to new neighbors. While you're ordering your mason jars, consider updating your dining room with personalized table runners, wine glasses, coasters, cups and glass prints from Shutterfly.
Related Products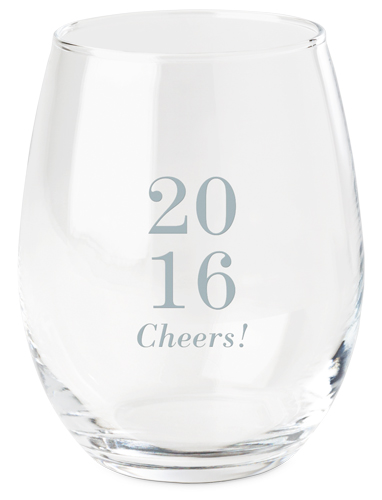 Big Number Cheers Wine Glass by Shutterfly. Make an elegant gift or express your unique style with personalized stemless wine glasses.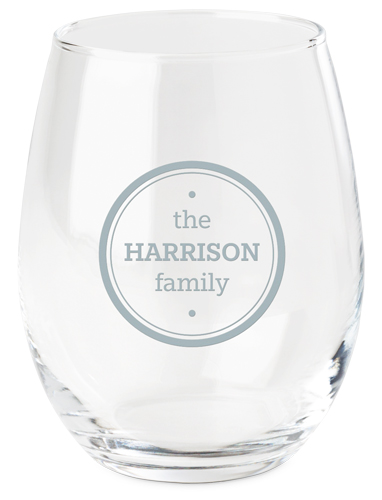 Circle Family Seal Wine Glass by Shutterfly. Make an elegant gift or express your unique style with personalized stemless wine glasses.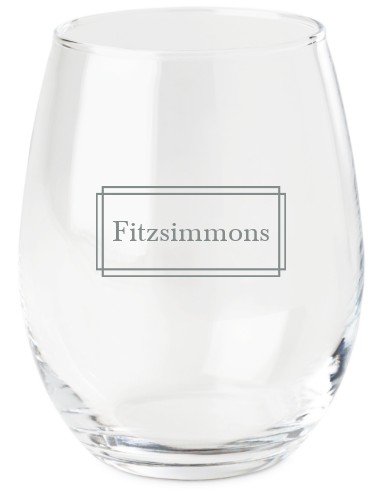 Double Border Wine Glass by Shutterfly. "Etched personalization", "Holds 15 oz.", "Stemless","Sold individually","Dishwasher safe"