Monogrammed Cutting Board
What customers have to say about our Cutting Boards
January 18, 2019
House warming gift
"I wanted to purchase a gift for house warming that would have a special meaning to the buyers. Shutterfly does such a great job on all of their projects that they were my go to for that special gift. I decided on a personalized cutting (cheese) board along with their offical closing date. Cutting board is heavy and the engraving was top notch. Very happy with the finished product."
"Nicely made, good quality"
"Bought this for my mom and she loves it so much, she doesn't want to remove the plastic!"
"bought as a gift for someone and it was perfect! The engraving was very clean and defined. Perfect to use and display in the kitchen"
January 3, 2019
Small very small
"Over all I love the cutting board. It's made very well and I great quality. I just thought is was going to be a standard size cutting board and it's just so small. It's about like a fancy cheese cutting board than a cutting board"
Chop it Up to Style with a Monogrammed Cutting Board
Display your initial proudly in your kitchen with a monogrammed cutting board. A single letter, pair of initials, or classic monogram looks lovely etched onto a wood cutting board. With so many design options available by Shutterfly, it is easy to find one for every style. Order one for your home or customize them for a heartfelt gift.
Honor the Newlywed with a Monogrammed Cutting Board
In a matter of minutes, you can create a monogrammed cutting board any new couple will be happy to receive. This custom piece of kitchen decor can be displayed on an island or propped against a backsplash. Imagine how romantic it will feel to open a gift featuring their new monogram as a couple. Go casual with a rustic wood-inspired heart featuring their initials. For a more classic look, opt for a sleek monogram on a marble cutting board.
If you aren't attending the wedding, the monogrammed cutting board can ship directly to their home. When they return from their honeymoon, the heartfelt wedding gift will be waiting for them. What could be more convenient than that?
Create a Monogrammed Cutting Board in Minutes
Shutterfly makes it easy to create a monogrammed cutting board. Start by selecting the design from the many available. With the starting design chosen, select the cutting board type. Round cutting boards look chic in the center of any table. Larger rectangular cutting boards are ideal for carving meats. For a more elegant look, opt for the marble and wood board. You can even choose to add a cheese knife to your purchase.
Next, start the guided process of customizing your piece. A series of prompts and a few clicks will turn any design into a piece just for you. Once all selections are made, the design is laser etched onto the wood. The result is a beautifully crafted piece that will be decorating any kitchen for years to come.
Use a Monogrammed Cutting Board as a Chic Platter
Imagine how chic cheeses, crackers, bread, and veggies would look displayed on one of our monogrammed cutting boards. No matter which style of cutting board you choose, it will look lovely arranged with your favorite foods. Your guests are sure to talk about your luxe, personalized board. Charcuterie boards have never looked so good.
Related Products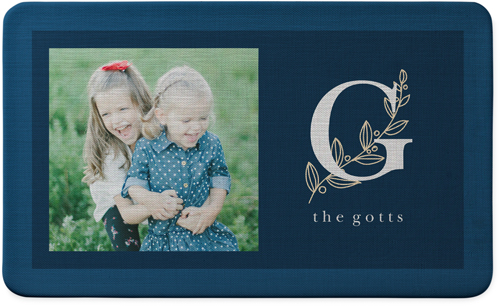 Classic Foliage Monogram Kitchen Mat by Shutterfly. Create a personalized mat for the chef in your life. This anti-fatigue, memory foam mat makes a great gift or addition to your kitchen décor.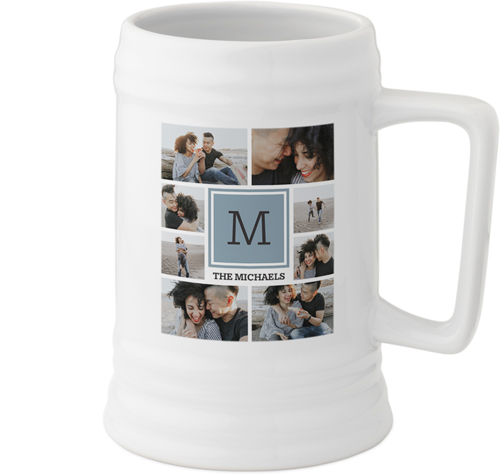 Framed Monogram Gallery Ceramic Beer Stein by Shutterfly. Put a classic twist on your toasts with this traditional ceramic beer stein. Personalize with photos, messages and more to create a unique gift for your favorite beer enthusiast, or a special ...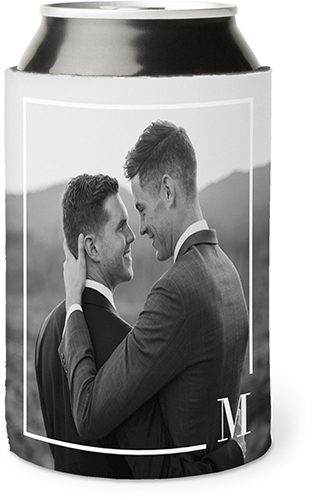 Keyline Monogram Can Cooler by Shutterfly. Personalized collapsible foam can coolers make the perfect party accessories for any occasion.