Add photos from your computer and

We've got you covered
Find the perfect cover for your photo book.
Hard Photo Cover with Glossy Finish
This standard cover option is both beautiful and durable.
Hard Photo Cover with Matte Finish
Get a sleek look with durable matte laminate.
NEWHard Photo Cover with Metallic Accents
Add shine with metallic accents on front and back.
Die-Cut Cover in Cloth, Leather or Linen
Feature photo in die cut window with high-quality materials.
Ivory Crushed Silk Cover
Give an elegant finishing touch to your photo book.
Genuine Leather Cover
High-quality genuine leather cover with stitched edges.
Learn more about covers and options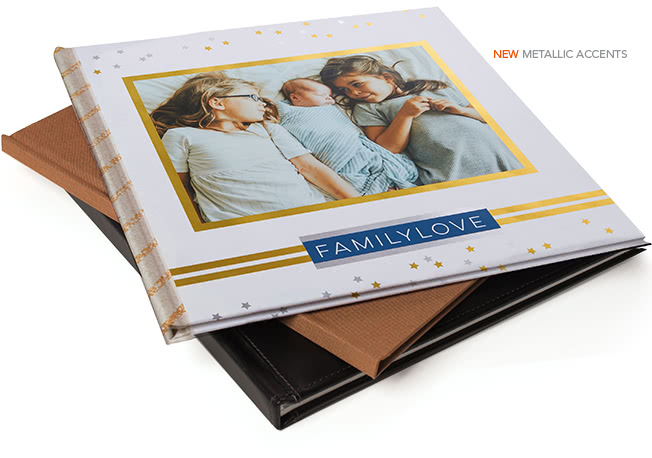 About Simple Path
Shutterfly's revolutionary new Simple Path makes it easy to create a photo book in just a few minutes. Pick a size, upload your photos and Simple Path will instantly make a photo book for you. It's ready to order or you can quickly change styles, edit photos, add captions. Create personalized baby photo albums, wedding photo albums, travel photo albums and more.