What customers have to say about our Mouse Pads
January 27, 2019
Love this!
"Bought one this mousepad for my husband and one for me, it's great quality and the pictures look great."
January 26, 2019
Yes, I would buy again each year!
"Yes, a good repeat from last year."
January 26, 2019
Great Product
"We purchased the mousepad from this site because it is nice and thick. Not thin and flimsy like most mousepads you buy online. Being able to pick your own picture is a bonus. I would definitely order from this item again."
January 26, 2019
Absolutely loved both of my mouse pads that I have ordered d
"Absolutely love my mom's pads I can definitely will be ordering them again or ordering through you again"
January 26, 2019
Fun project!
"It was actually fun...and easy...to enter the photos and move them around until I got the look I wanted."
Accessorize Your Desk with a Custom Blue Mouse Pad
Keep your favorite family photos close to you throughout the day by designing custom blue mouse pads. These eye-catching photo collages make a heartwarming addition to any desk they decorate. Shutterfly has already gotten you started by offering a vast array of fashionable designs from which to choose. Browse them all to find the design that speaks to your style or that of the intended recipient.
Adding Personal Flair to Your Blue Mouse Pad
Choosing your favorite design is the hard part. Adding to the design couldn't be easier thanks to the step-by-step personalization process offered by Shutterfly. Begin by selecting a shape for your mousepad. Keep it traditional with a rectangle or circle. For a whimsical effect, choose a bracket or heart.
The orange "personalize" button takes it from there, providing a series of prompts that walk you through uploading images and arranging them within the design. A little custom text completes the look. Your finished design comes on high-density foam that offers stain resistance for durability.
A Thoughtful Gift for Every Occasion
Share your favorite photos from throughout the year with a friend or loved one by customizing a blue mouse pad for them. This unique way to showcase pictures is as functional as it is decorative. Send them out in celebration of:
• Graduation
• A New Job
• Father's Day
• The Holidays
• Career Accomplishments
Mouse pads aren't the only way to decorate your office with photos of loved ones. Other decorative additions to the office include custom notebooks, desktop plaques, paperweights, notepads, and calendars. For an even bigger impression, arrange a few of these items together in a decorative basket.
Office Decorating Ideas and Inspiration
Make easy work of decorating your space by taking advantage of the articles on the Shutterfly Ideas page. Whether you're looking for inspiration on decorating a home office or looking for thoughtful gifts to purchase for a coworker, Shutterfly has the ideas to get you started. This page is an incredible resource for other occasions too. Make it your first-stop for party planning, gift giving, home decorating, and etiquette refreshers.
Related Products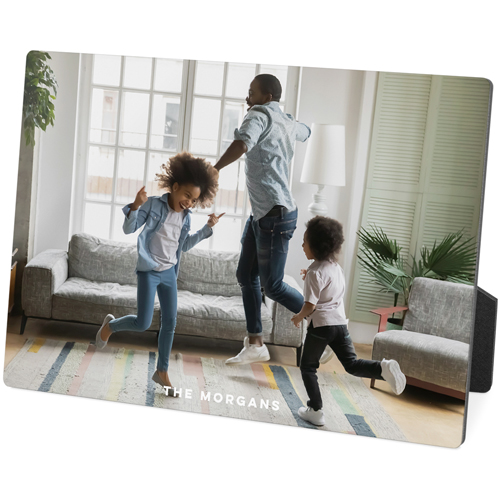 Photo Gallery Desktop Plaque by Shutterfly. Who needs a frame? Make a mini masterpiece with a beautiful desktop plaque in a range of designs for every occasion.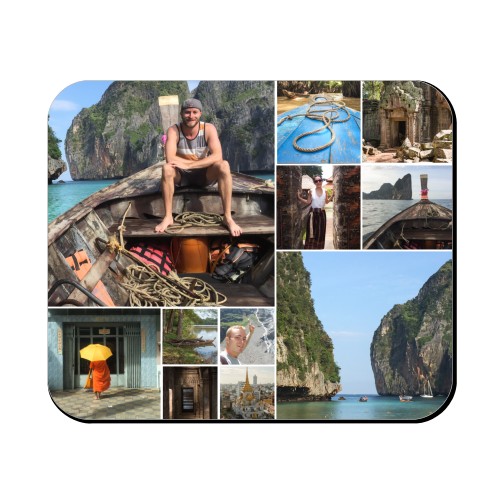 Collage Squares Mouse Pad by Shutterfly. Design and collage choices to brighten up your workspace. Create a personalized mouse pad featuring your favorite photos. Choose from rectangle or bracket shapes to make a mouse pad that you love.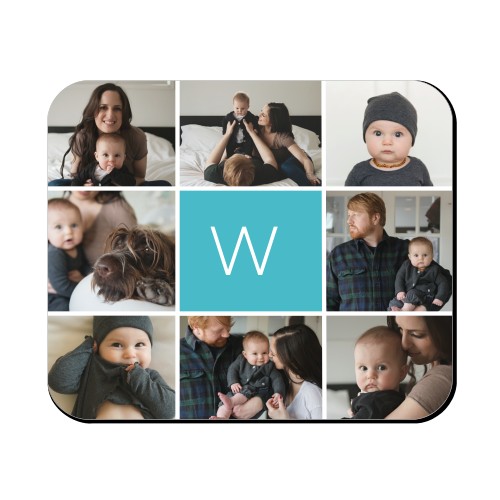 Gallery Monogram Mouse Pad by Shutterfly. Design a custom mouse pad to brighten up your workspace. Create a personalized mouse pad featuring your favorite photos. Choose from rectangle or bracket shapes to make a mouse pad that you love.