What customers have to say about our Custom iPhone Cases
January 26, 2019
Teenage son loves his personalized case that was a gift
"Would definitely buy it again"
January 26, 2019
This quality of the case was better than I expected!
"The cases one can buy in the mall are muh 🙄. Inexpensive, true. However this case far exceeded my expectations. Everyone loves my choice. I am proud of it!"
January 25, 2019
iPhone case
"I would buy it again turned out perfect just how I wanted it and didn't take long to get it either my granddaughter loves it."
January 25, 2019
Love my case
"I love my phone case. Thanks"
January 25, 2019
I loved so much
"📱👍 good"
Design Your Own Custom iPhone Case
It's simple to design custom phone cases with pictures from family photos or snapshots of your dog. Whether your personalized iPhone case displays neon tacos, a particularly adorable family photo, or an inspiring quote, custom cases are often extensions of our personalities. Help make your phone distinctive with a custom photo iPhone case that expresses your personal style in a truly unique way. A photo phone case can make a great personalized gift too!
Personalize Your iPhone Case Your Way
Your phone is one of the few things you carry with you at all times. So why not make it part of your wardrobe? Create a custom-made iPhone case that's as elegant, chic, modern, unique, bright or carefree as you. With Shutterfly, you have access to a huge variety of templates and designs that make it easy to create the best iPhone cases for you. Create an iPhone 11 custom case or choose from sizes for an iPhone 7, iPhone 8, iPhone XS Max, and more. Want to go really creative? Make a set of personalized iPhone cases—one for each season, one for every mood or even one to match each of your favorite handbags.
How to Make a Custom Picture iPhone Case
Ready to get started? First, choose between cases with liners or a slim case version to suit your preferences. Then, let the creativity begin. At Shutterfly, you can customize iPhone cases with nearly endless options. Personalize your phone case with a trendy collage of your most-loved Instagram photos. Design a filmstrip-style case filled with pictures of your family. Choose an inspiring quote with a beautiful work of art as its backdrop. Add a simple, chic monogram. Memorialize a lost pet or late loved one. Or bring some sunshine to your day with favorite vacation photos. A custom cell phone case makes for the perfect gift or a simple DIY project to do on your day off.
Custom Phone Case Accessories You'll Love
Now that you've treated yourself to a new iPhone case, get practical by pairing it with a portable charger. For on-the-go moments when you need a quick battery boost, a customized portable charger is the perfect solution—not to mention, you can choose a design that's as stylish as your custom iPhone case itself. Your smartphone can do everything. But if you're the kind of person who enjoys both the digital and analog sides of life—if you like the smell of a new book or the feel of a pen in your hand—check out Shutterfly's custom notebooks and personalized journals, too.
Related Products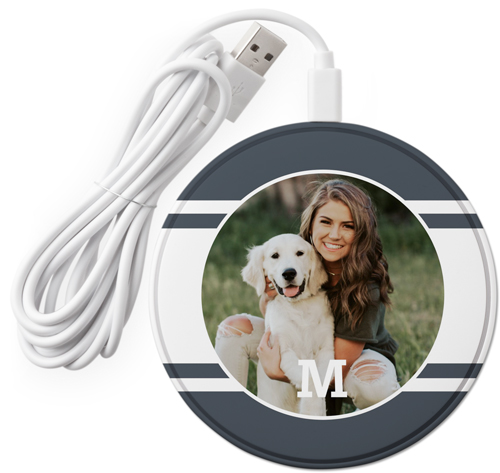 Contemporary Stripe Monogram Wireless Phone Charger by Shutterfly. Cut the cables. Drop and charge your device on this personalized wireless charging pad.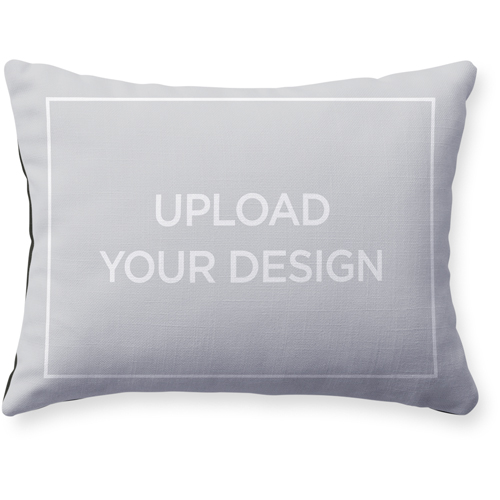 Enhance the look and comfort of any room when you upload your own design and create a personalized photo pillow from Shutterfly. Bring your creativity to life as you choose from a wide selection of colors, sizes and fonts in ...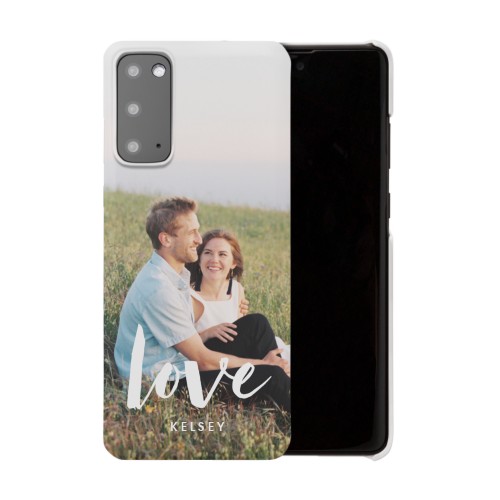 Love Script Samsung Galaxy Case by Shutterfly. Make a Samsung Galaxy case that's unmistakably yours. This tough case comes with a silicone liner for greater protection. Choose from a range of designs and layouts, and personalize with photos, your name ...